14 Aug 2020
Brands we love at Pawexpo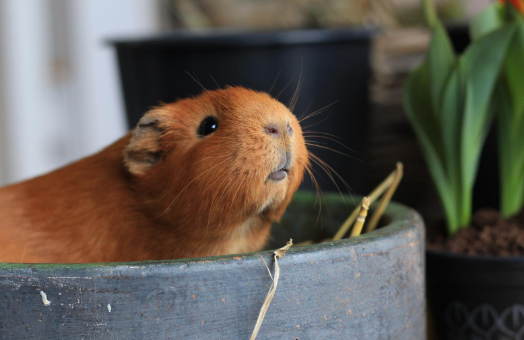 Pawexpo might not be happening this year as planned, but that doesn't mean we can't celebrate some of our favourite paw-some names. From ethical grooming products to the tastiest pet food suppliers, discover some of our favourites, as well as a few names joining the Glee Gathering line-up in September.
HOWND
HOWND is a multi-award winning, ethical and Cruelty Free Certified brand of natural pet products. Founded in 2013, under the name Butch & Bess, HOWND provides an innovative range of health, wellness and hygiene products designed for dogs of all breeds and ages, from puppies right through to golden oldies. Using a unique blends of healthy and healing essential oils, HOWND products contain pH balanced formulas that are kind to the skin and coat, leaving dogs smelling great, looking wonderful and feeling happy. HOWND will be joining the Glee Gathering line up on 15th and 16th September.
Henry Bell
Henry Bell has been established since 1825 primarily within the agricultural industry supplying seed, fertiliser and chemicals to local farmers and trading their cereals and pulses. Since then, the company has become one of the major suppliers of flaked cereals and pulses to the animal and pet food industry. Henry Bell's extensive experience in the dried pet and bird food industry have allowed them to gain the expertise and knowledge to formulate and develop products according to customers' bespoke requirements. Henry Bell are also confirmed for September's Glee Gathering.
Smart Garden Products
As the name would suggest, Smart Garden Products are a versatile company with a broad product range across the garden and home industry. Their newly launched pet brand, Zoon, offers a comprehensive collection of products for dogs & cats including, bedding, collars, leads, coats, feeding, treats and toys. Meanwhile, their wild animal range, ChapelWood, is a leading name for bird feeders, feeding stations, bird baths and nest boxes.
Petface
With over 3,000 products and 17 brands, Petface is a truly comprehensive company offering something for every retailer. Their products range from collars and leads, pet food, bedding, dog and cat toys, and small pet and wild bird products. Boasting a team of expert product designers, Petface products are high quality and always on trend.
Discover more brands joining the Glee Gathering line-up on 15th and 16th September 2020; the full exhibitor list will be announced soon!
If you liked this article, you might enjoy: