05 Mar 2020
CBD and the pet product market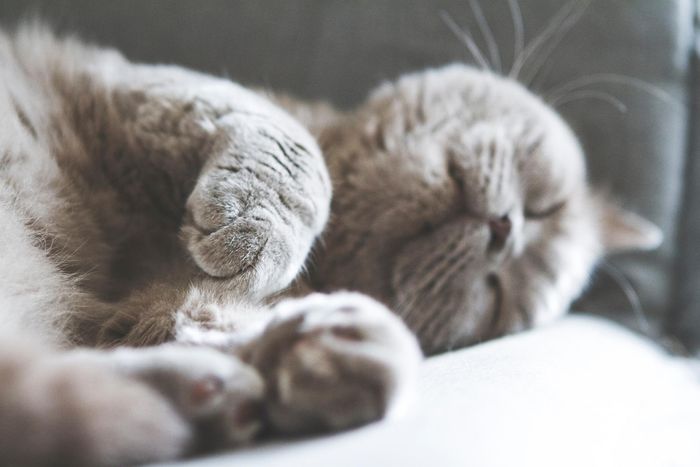 It's no exaggeration to say that CBD is having a big moment. The non-intoxicating compound from cannabis is an alleged superpower health ingredient. Various studies and frequent anecdotes show that humans are revelling in its benefits. And now, fur parents are increasingly wanting to get some CBD action for their pets.
In the USA, firms are already capitalising on this market trend in a big way. CBD-infused pet medicine, cat food, dog food, shampoos, lotions and oils are easily available for pets that need an extra dose of health-giving properties.
CBD and pets in the UK
Renowned for helping to improve various conditions, or even eliminate them entirely, pet parents are turning to CBD products to help with the physical and emotional wellbeing of their animals.
In the United States, sales of CBD products created specifically for pets have gone through the roof. In 2017, the market was for $8 million. Last year, that market quadrupled to $32 million. Estimates by the Brightfield Group, a firm that regularly analyses the CBD market in the U.S., state that the market could be worth as much as $1.16 billion in 2022.
No similar figures exist for the UK market.
In 2018 in the UK, the VMD (Veterinary Medicines Doctorate) released a statement on the government's website that said, " Using human CBD products to treat animals As there are currently no CBDproducts authorised in the UK for veterinary use, a veterinary surgeon may prescribe a legally obtained human CBD product under the provisions of the prescribing cascade."
But, in spite of the stricter control on CBD products for pets in the UK, websites are springing up with advice, reviews and recommendations on the best CBD oil products to help alleviate health issues that may be plaguing pets.
The difference between the two markets in the UK and the U.S. is that CBD products for pet consumption have been fully commercialised.
That means that in the United States, manufacturers and retailers are producing and selling CBD-infused shampoos, rubs, oils, lotions, treats and pet food. In the UK, CBD products for pets that deal with healthcare are allowed. However, the government is refusing to sanction the sale of other CBD products aimed at the pet market currently.
Improved quality and length of life
It's difficult to find authoritative sources or statistics on how CBD products are helping pets in Britain. The evidence is so far strongly anecdotal.
In November 2018, The Metro ran an article on how British pet parents were treating their pets with CBD products, possibly illegally.
At least five separate case studies appeared in the article of how CBD oil had helped cats and dogs deal with pain and anxiety. (In the U.S. experts estimate that about 30% of domestic dogs deal with feelings of anxiety - and the figure is growing.)