28 Apr 2021
How to: design a show-stopping shop window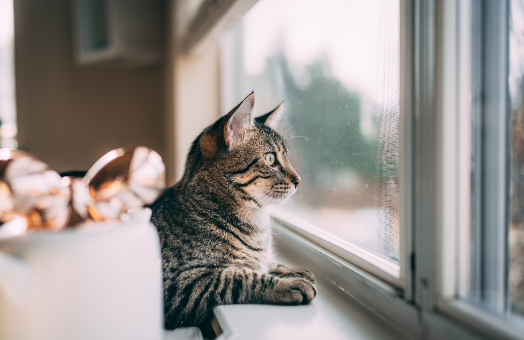 As essential retailers, pet shops have been allowed to be open throughout this last lockdown, but with many consumers remaining wary of shopping in store, our industry sector has still faced its fair share of challenges. However, as high streets open up the industry is rife with opportunity to revolutionise your in-store experience. As consumers grow in confidence and begin to venture back to physical shops once again, a show-stopping shop window could be your secret weapon in reeling that footfall back in.
Tell a story based on a theme
Your window should be a teaser for what you've got in-store, so telling a story and creating a visual experience is key. The easiest what to do this is to think of a theme. For example, with summer sunshine starting to peek through, your story could be all about walks in the park or days in the garden. You can still include other products, like pet foods or toys, just merchandise them in a way that tells your summer story.
Establish your focal point
Take some time to establish where your passer-by's eye is attracted to first. This will help you to stage your display and ensure that key products are well and truly front and centre.
Keep it simple
Yes, you want to tell a story, but it needs to be simple and easy to grasp, even for the casual passer-by. Keep the display clutter-free, with only a few key products that are really eye-catching. To help you decide, think about your best sellers and don't be afraid to ask your in-store customers what would grab their attention.
Advertise your promotions
It might sound obvious, but if you're running in-store events or promotions, make sure you're shouting about them. If you are running special events, your window story should focus around this, with signage as well as the key products included in the offer.
Think about lighting
Lighting is a key factor in creating a mood or highlighting your focal points more obviously, so being strategic is key. Top-down lighting can create unflattering shadows and dark areas, so think about positioning lights from the side and front instead.
Build a window display toolbox
Make sure you're always armed with the tools and materials you need. Invest in the following: tape measure; scissors; stapler; double sided tape; hammer and nails; utility knife; glue gun; screwdriver and screws; pens and pencils; props (non-merchandise items). Make sure you also have everything you need to store everything properly, including hard poster tubes for signage and a designated space to keep everything.
Discover all the latest pet and garden industry insights at Glee this September. Join us from 14th - 16th September 2021 at the NEC Birmingham.
REGISTER YOUR INTEREST APPLY FOR A STAND
---
More from PAW...