12 Nov 2020
How to visually merchandise your shop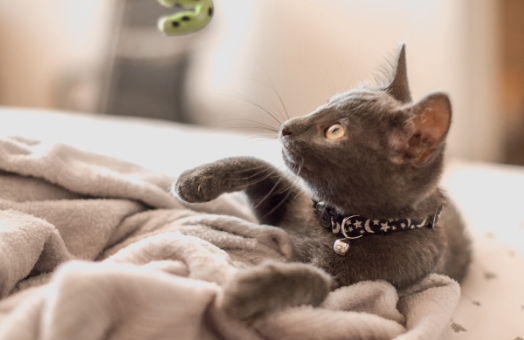 Whether you're wondering how to make your shop look enticing whilst following the Government's Covid Secure guidelines or you just want to refresh your space, visual merchandising is key. To help you transform your retail space, we've shared a few top tips.
Creating a safe space
Of course, at the moment, the number one priority for shops should be making people feel safe when browsing. Stores should be kitted out with fully stocked sanitation stations at the entrance so customers can sanitise their hands, the option to wear gloves and/ or anti-bac wipes to wipe down shopping baskets.
Social distancing measures also provide a perfect opportunity to map the customer journey around your shop space. Clear, concise and on-brand way-finding signage can helps customers find their way around your shop store safely. This is a great opportunity to engage customers through carefully considered and creative product displays.
What's more, the customer journey should be made as easy as possible for the consumer. Make sure your displays are free from clutter and that there is adequate space between fixtures for people to move around with ease and comfort.
With space at a premium with distancing measures in place, store owners have to be so much more cautious and creative make their customers just feel at ease. If you have a small shop floor, make sure to create the illusion of space; consider rotating stock rather than have it all out at once if space is an issue.
Avoid sensory overload
This is a rule generally, but is more relevant now, when people have been inside their homes for so long, more than ever. To frame your stock in the best light, create clutter-free and concise product displays that stand out; don't fall into the trap of over-stocking the shelves.
The same goes for your window display. This is your biggest marketing tool to convert passersby to potential customers, so it makes sense to use this to your advantage. Right now, what's on display in your window is just as important as the inside of your store to really make the most of those local shoppers, so show off all your hard work to make your shop an inviting space! Again, keep your windows minimalistic and clutter free, offering glimpses into the inviting store you've created inside!
Talk to your customers
Yes, this is another guideline that applies all the time, but with less footfall than usual, this is now easier than ever. This is a prime opportunity to engage with your customers on a deeper level. Be open for their feedback and don't be afraid to ask their opinion. It could prove to be invaluable info to be considered when it comes to buying in next season's stock or even just getting their thoughts on the layout and feel of your shop.
Of course, knowing your customer inside out will also help when it comes to informing your displays. Best seller knowledge and a clear understanding of consumer behaviours, favourite products and customs can really help when it comes to knowing what to put in pride of place on your displays to ensure you are showcasing those key products that your customers want and need.
What next?
There's no denying that this is a difficult time for retailers, and we're not out of the woods yet. The customer experience and shop environment that you create will be of paramount importance as retail adapts to the next normal that Covid will bring. Whilst clear storytelling, a reduced product line up on display, inviting windows, and your safety measures are key, your first priority should always be to ensure your customer is safe and happy at all times in your store.
Has the lockdown changed the way you merchandise your space? We would love to hear from you on email and social media, so get in touch!
---
If you enjoyed this article, you might also like: