14 May 2020
Pet industry trends for 2020 and beyond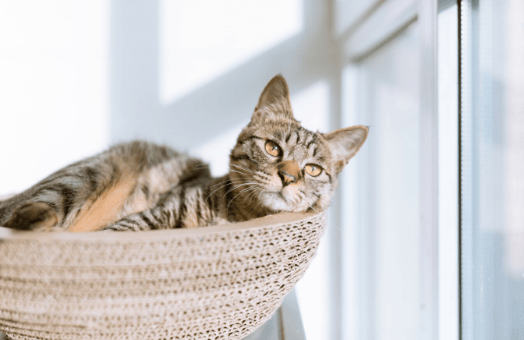 If there's one thing 2020's taught us so far it's that trends can change in a heartbeat. That being said, our focus on our pets has remained constant, as they offer us comfort and support through an uncertain and scary time. Naturally, the trends we're seeing coming through in the pet market are focused on caring for our animal counterparts and as we continue to muddle through the current situation, here are the trends that are standing strong.
Pet food goes green
We don't mean it's physically green in colour. We're talking about the ever-growing demand for organic and natural pet foods. Many of the industry's biggest name brands have pledged to remove artificial ingredients from their products, in response to a growing shift in consumer behaviour to support local and organically-sourced pet foods.
Reshaping the modern family
The idea of doting "pet parents" is nothing new. But the way we live is changing. As more adults commit to single or partnered life, without children, pets have taken on a different role within the family. Social experiences (albeit on hold at the moment!) are changing as companies seek to foster a new kind of "family-friendly" atmosphere that puts pets front and centre.
Authenticity is key
Whether you're looking at fashion, food, tech or travel, one thing remains consistent; consumers want authenticity from their brands. And it's no different when it comes to the pet market. Pet owners want to know that the brands they buy into puts their pet first, before profits and the bottom line. Companies that support animal charities, offer eco-friendly products or foster a pet-friendly culture are the ones that will see success in 2020.
Pet subscription services
You've heard of subscription boxes for beauty, fashion and lifestyle, but pet subscriptions promise to be just as popular. With a booming subscription economy, that's grown 100% each year between 2011 and 2016, it's only natural for pet lovers to want a piece of the pie. These services offer pet foods, treats and medicines on a monthly basis meaning pet owners don't have to include these items in their weekly shop. Others also include surprise toys and other fun things for both dogs and cats. These services allow smaller and specialty brands to spread the word, whilst encouraging brand loyalty from pet owners who want to treat their feline and canine friends.
In-store experiences
The model of the traditional pet shop is changing. Whilst consumers are still going to their local bricks and mortar pet shops, rather than shopping online, more and more are looking for added value to their retail experience. Whether this is in-house grooming services, pet care or "spa" offerings, many owners want to make a day of their trip to the pet shop. Many are also keen to browse in store with their pets, so stores that allow this are at an advantage.
Healthy pets are happy pets
As we've discussed, owners want to ensure their pets have a healthy diet. But it goes beyond just breakfast and dinner. Pet supplements and specialist foods are also becoming more popular, with things like collagen and keto diets gaining momentum in both the human and animal world. Things like bone broth, nutritional toppers and freeze-dried meats are all making their way into the mainstream as pet parents look to feed their animals healthy, balanced meals.
Discover all the latest trends and products for yourself at Pawexpo from 15th – 17th September at NEC Birmingham. In the meantime, keep sharing your stories, pictures and words of advice and positivity with us. Email us or use #InspiredByKindness on social media for a chance to be featured.