01 Jul 2020
Pet retail in the digital age: online vs. offline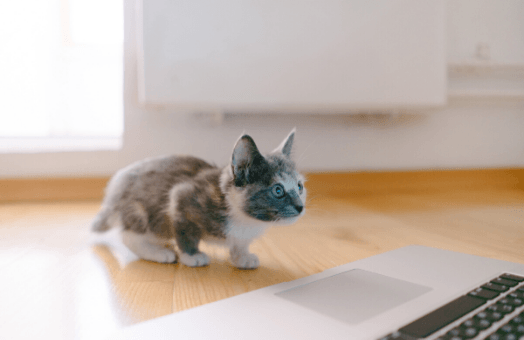 There's no denying that e-commerce makes up a big part of the retail landscape as we know it today. The rise of online shopping has fuelled the online versus offline conversation for a while now and it's a topic that's not going away anytime soon. During the lockdown, online retail proved a saving grace for many retailers, but now that bricks and mortar shops are back open once again, now seems like the perfect opportunity to examine the pros and cons of each.
The Covid-19 effect
It's clear that the coronavirus pandemic has had a big impact on retail as we know it, with ecommerce enjoying a surge of £5.3bn during the lockdown months. A survey by PFS found that 39% consumers have been buying items online that they would previously have purchased in a physical shop; amongst these items is pet food and other pet care products. The same survey found that 77% of these consumers expect to continue to purchase more online once the lockdown is over.
In other words, the way customers shop is changing, with the shift moving towards an increasingly online retail space.
But, if the reopening of garden centres showed us anything, it's that the appetite for physical retail is still there, with customers of all demographics flocking to their local outlets on reopening day.
Online
Whilst the pet market has been growing its online presence, the internet still doesn't have a big share when it comes to our industry's retail activity. The main drivers of growth have been online grocery and big-name retailers, like Pets at Home.
However, the case for online retail has, naturally, been strengthened in the past few months. Given that many retailers have lost out on their usual footfall, online retail has allowed businesses to keep their operations up and running to a certain extent during lockdown.
What's more, in our digital age, many consumers have come to expect an online presence from their favourite retailers. Modern consumers, especially of the younger generations, enjoy the convenience, immediacy and flexibility online shopping provides, whether that is door-to-door delivery, click and collect or subscription models.
And the convenience can, in many ways, be translated to businesses, too. Online shops are cost-effective and require much less upkeep than a bricks and mortar store; not to mention rent.
Offline
The case is far from cut and dried though. Bricks and mortar retail offers just as many advantages, albeit different ones.
Experience is the buzzword when it comes to offline retail Whether it's excellent customer service, a memorable in-store event, or a social media installation, the physical shop experience is about so much more than buying a product.
There's also the element of knowing exactly what you're buying; in store, customers are able to pick up products, try them on and test them, and, where pet retail is concerned, their furry friends are too!
A survey by consultancy group I-AM also found that shoppers are averse to the shipping charges, delivery times and intangible nature of online shopping – three big ticks in the box for bricks and mortar.
A multi-channel approach
Whatever the advantages are of each though, the prevailing trend is that customers are looking for a multi-channel experience. Today's shoppers want to be able to seamlessly move from their smart phones to a physical shop and back to their computers, all whilst having a consistent and enjoyable shopping experience.
There's a name for this: "showrooming". A survey by Accenture found that 41% of millennial shoppers practice showrooming when they shop; they will go to a physical shop to identify the product they like, and then find it online for the best price. This same survey found that 68% of this generational group demand an integrated, seamless experience regardless of and across channels.
Today's customers are independent; they want to find product information, advice and recommendations on their own devices so integrating a digital element to your offline experience is key if you want to be driving footfall.
In short, offering the best of both worlds to your customers is key to success. And, in an online sphere that's yet to be adopted by a majority of pet businesses, the opportunity is ripe for the taking.
Keep up to date with the latest retail trends with Pawexpo's expert webinar series. We'd love to hear from you about your experience of ecommerce so get in touch via email or social media.