17 Mar 2020
Pet trends in the UK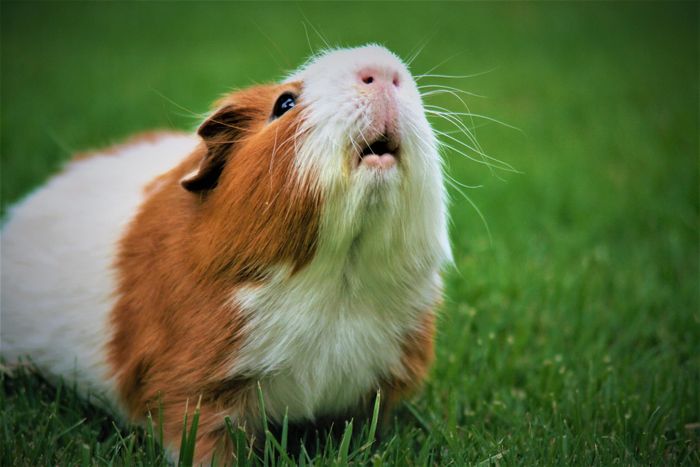 It's no exaggeration to say that Britain is a nation of pet lovers. It's estimated that 49% of adults in the UK have a pet, and this cohort of human and animal families is driving a lot of changes in the domestic pet market.
Humans are becoming increasingly aware of the recreational benefits of looking after a pet. Getting into the park for walks, coming home to a wagging tail or a happy purr, meeting a community of like-minded pet lovers; all of these aspects of living with a pet are life-enhancing.
And it seems that in return for all these great benefits, humans are willing to shell out significant sums of money to keep their dog or cat comfortable and pampered.
But where and on what pet lovers spend their money for their furry family members is changing. Furthermore, new trends are being driven in the pet industry by these changes.
Checking into pet hotels
It's no longer necessary to book your pets into a traditional kennel when booking a holiday. Hotels are increasingly cottoning on to the increased bookings they can secure if they welcome dogs and cats alongside their human counterparts.
Rest assured, many of these pet-friendly hotels are luxury establishments. A host of aggregator websites listing accommodation options that welcome cats and dogs are also springing up.
Glamming up on the pet grooming front
Before any self-respecting pet checks into a hotel, they'll want to look their best. Thanks to a new trend emerging, pets who want to put their best paw forward no longer have to head for a pet grooming parlour.
Instead, stay-at-home pet grooming services are all the rage now. Pets can be groomed within the comfort of their own homes, greatly reducing the anxiety some cats and dogs have felt in grooming salons.
There's a move towards additional treatments too. While a wash and nail clipping are still the mainstays of pet grooming, pampered pets can enjoy massages too.
There's an app for that
Just about all aspects of the pet industry have woken up to the advantages of going digital. And that means more than just an ecommerce website that sells dog or cat food.
Apps are now available that provide services for the entire spectrum of pet-related care, from dog walking to pet-sitting to grooming. And even to entertainment.
Game apps are picking up in popularity for amusing pets and their humans. Cat Fishing is one of the most well-known apps. This lets felines catch koi fish on a screen.
Premium and personalised pet food
A lot is said about how millennials are treating their pets as their children since they're having less babies than the generations before them. While this might somewhat explain the increase in demand for premium pet food, it's by no means the only trend at play.
Humans, across all generations, are also becoming increasingly more aware of the importance of a healthy diet and the illnesses that can be kept at bay with good food. It's only natural that the same ideas around a sensible diet are being applied to pets too.
The rise in pet obesity is also motivating pet owners to take a deeper look at what they're feeding their fur children. Not only is this focus resulting in a demand for higher quality pet food, but it's also asking whether one diet suits all pets.
Increasingly, pet owners are investigating unique diets for their pets as a way to prevent unhealthy weight gain and prolong life spans.
Fewer pets but more spending on them
The UK pet market is one of the largest in Europe, but there has been a decrease in the pet population of Britain. In 2010, there were approximately 65 million pets in the UK. By 2018, this figure was closer to 51 million animals.
But while pet figures have significantly reduced, spending on pets has gone in the opposite direction: upwards. No doubt these trends in the pet market in the UK is part of the reason.