22 Jun 2020
Sustainability and the pet market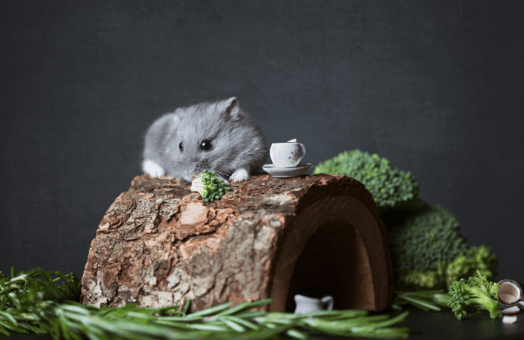 It's no big secret that sustainability is the flavour of the decade when it comes to retail trends. The increasing demand for sustainable goods and services has seen brands with green credentials rise to the top in recent years, with more consumers willing to spend more on products with purpose. Naturally, that includes pet products, so we thought we'd look into how our industry's going eco-friendly.
Demand for sustainable pet supplies is on the up
Unsurprisingly, it is millennial pet owners who are leading this charge and demanding more from pet brands as they look to place more of a holistic focus on their own wellbeing as well as that of their pets. A 2018 survey of pet industry professionals by Pet Sustainability Coalition and World Pet Association found that a huge 91% of respondents believe that demand for sustainable, socially conscious companies will increase over the next five years, whilst only 16% of the same pool thought that the pet industry is sustainable; clearly there is some way to go in reaching the sustainability levels that are demanded by consumers.
Pet food is leading the way
Interestingly, a large amount of the conversation surrounding sustainability is focused on the pet food market. Ingredients, naturally, come top of the list, with customers wanting to buy pet food that is unprocessed, high quality, ethically sourced and natural. As customers become more aware of how their purchasing habits impact the wider world, the demand for transparency around their own food and that which they feed their pets is increasing.
Of course, a large portion of the ingredients used in pet food are by-products of the "human food" meat industry; an industry that has long been criticised for its use of resources and unsustainability. Many pet food companies, especially premium ones, are turning to vegetable ingredients, like purple kale and brewer's yeast, as nutritious and sustainable alternatives.
However, it's not just the ingredients that are coming under scrutiny. Many pet food companies have also started to use eco-friendly and/ or recyclable packaging materials, and consumers are coming to expect this from the brands they buy into.
Pet accessories are becoming more sustainable
Whilst pet food has had the most press, other areas of the pet industry are also starting to wave the eco-friendly flag. Similarly to pet food, most of the questions concerning sustainability occur in the supply chain. Things like biodegradable dog waste bags, recyclable toys and toxin-free plastics are all making their way into the market, as the "Reduce, Reuse, Recycle" mantra permeates consumers' mindsets.
Again, natural is the watch word here, with bamboo and hemp top of the list where accessories and toys are concerned, whilst corn, grass and wood have become popular items for cat litter.
Health and sustainability go hand in hand
Whatever products or brands they're buying into though, consumers' motivations for going sustainable are largely down to one thing; they want to provide a safe and healthy life for their pets. As well as being better for the planet, most sustainable pet products are free from toxins, like lead and BPA, which are as damaging to our pets as they are to us.
Follow us on social media or subscribe to our newsletter to keep a paw on the pulse of all things sustainable and more pet industry news, and don't forget to stay up to date with our exclusive business webinars.