18 Mar 2020
The expanding waistlines of Britain's pets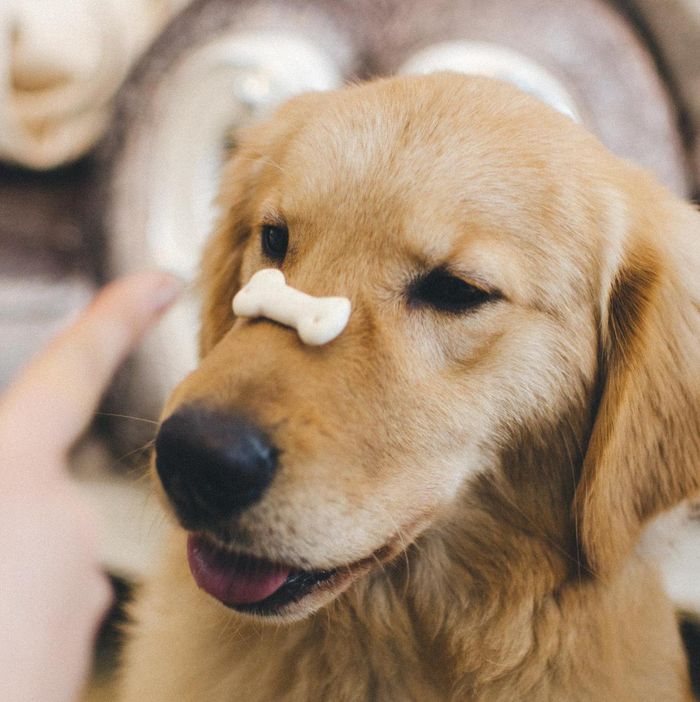 If food is one of the universal languages of love, then all of the love we're lavishing on our pets is going straight to their waistlines.
Vets in the UK estimate that 56% of dogs and 60% of cats are overweight, or even obese. Carrying extra weight causes more than just a larger midriff. For some dog and cat breeds, extra pounds greatly increases their propensity for arthritis. And a recent report from the University of Liverpool highlighted how overweight dogs could have their lifespans reduced by two years due to the extra weight.
As a result, people are sitting up and paying notice to what they feed their pets.
Personalised eating plans for pets
In the not too distant past, pet food was a pretty homogenous affair. While there may have been different brands on the market, flavours were limited to chicken or beef in dry food or tinned food format. And "diets" were segmented according to pets' ages. Puppies and kittens got one type of food, and adult pets something else.
In recent years, all that has changed.
As pet parents become more health conscious about food in general (there is a school of thought that believes that the new focus humans have on healthy diets for themselves is driving the focus on pets' diets), they're demanding higher quality pet food products.
They're also demanding more choice. A variety of flavour combinations is now a standard requirement for any brand that wants a slice of the £2.9 billion pie the pet food market is worth.
In addition, consumer demand has also moved on from dry food and tins. Now, any self-respecting cat or dog expects a choice of dry food, liquid food, wet food, veterinary food, and, of course, organic food.
The afore-mentioned health concerns around pet weight gain is also increasing the demand for grain and soy free products. Carbs are the enemy for humans and pets alike it would seem.
Big data gets involved
It's a fair bet that where there is money to be made, big data and the tech world is not too far behind.
And the pet food industry is no exception.
Savvy entrepreneurs are cottoning on to the fact that pet parents are paying closer attention to the food their pets are eating. But they don't see this "just" as a change in consumer demand, but as a source of rich data insights.
Tails.com is a frontrunner in the trend to turn data insights around pet health into personalised diets for dogs. The brand, launched in 2014 by James Davidson and now partly owned by Nestle Purina PetCare, deals directly with the customer.
Not transacting through a retailer at one remove from their customer, but instead dealing direct, allows Tails.com to ask for some important details about their doggy customers. Before a customer can order dog food from Tails.com to be delivered to them (pet parents have embraced ecommerce in a big way to provide for their pets), they are asked questions on their dog's age, gender, breed and health.
A specific diet is then tailored for their dogs and delivered to them. A dog no longer have to eat what all the other canines are heating. Now they can have a personalised pack of dog food catered for their own health needs and taste.
So far, 100,000 pet parents in the UK have used Tails.com to opt for a healthier diet for their pet. These dog lovers spend between £10 - £30 a month on personalised dog food, but seem satisfied that spending those pounds keep the other pounds off of Fido's waistline.