29 Jul 2020
The paw-fect gym buddy: the pet fitness trend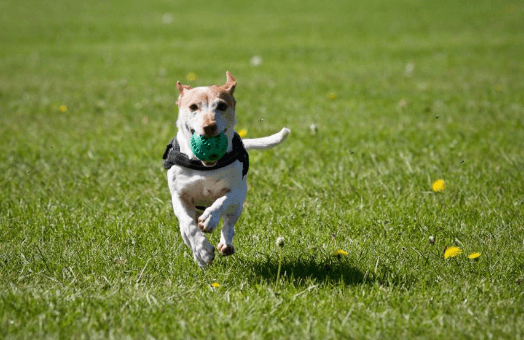 If there's one thing we've noticed in the last few years, it's that pet trends closely follow human ones. Sustainability, veganism and wellbeing have all made their way into the pet retail mainstream, thanks to our friends, millennials. Fitness is yet another of these trends to make its way into our pets' worlds, so naturally, we thought we'd explore.
Our pets' expanding waistlines
A few months ago, we explored the issues surrounding the expanding waistlines of pets in the UK, with vets estimating that 56% of dogs and 60% of cats are overweight. And whilst we might think this makes them extra cuddly, it is actually very damaging to animals' health, with arthritis and reduced lifespans the top concerns.
But, as pet owners have become more health conscious in their own lives, they've translated this to their pets lives too. Along with healthy diets and personalised meal plans for animals, pet fitness has become a key focus.
Pet wearables
You read it right; pet wearables are an increasing trend, with brands like PitPat and Whistles gaining credence with health-conscious pet owners. Perhaps unsurprisingly, North America is currently this particular trend's largest market, but if previous new product adoption has taught us anything, it's that the UK will soon follow suit.
Just like your average human smartwatch, these wearables are designed to track and categorise activity and communicate with the owner's smartphone. They tell owners if their dog is getting enough exercise, play time and rest time, allowing owners to make more informed decisions about their pet care.
Shared fitness experiences
Humanising our pets is nothing new; as our pets become increasingly important members of our families, more and more owners are bringing their animals along to experiences and days out. UK gym chain 24/7 Fitness recently opened their doors to pets allowing them designated hours to use machines (with their owners of course), and many pet-friendly fitness classes have started to pop up around the country. In other words, walkies is not the only option anymore.
Want to know more about the latest trends in the pet industry? Keep up to date with our paw-some blogs and social media to get the lowdown on all things Pawexpo.
If you enjoyed this piece, you might also like: