19 Mar 2020
The pawsome pet influencers of Instagram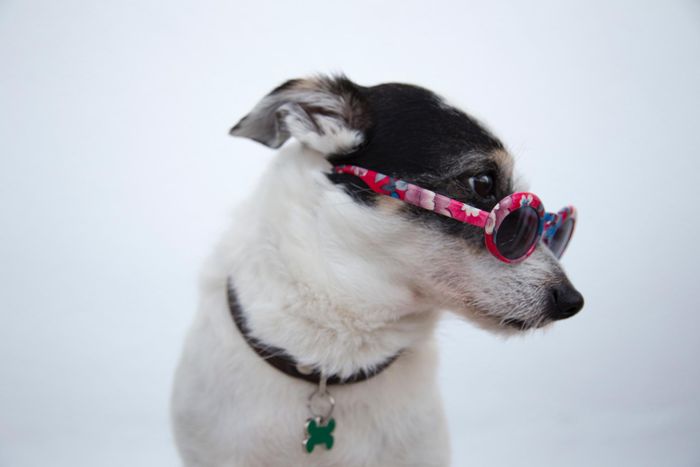 The more things change, the more they stay the same. Especially when it comes to the obsession we feel with our pets.
The ancient Egyptians started it, thousands of years ago, when they began worshipping cats. And, of course, the old joke goes cats have never forgotten it.
In the new era, dogs, and other animals, such as hedgehogs, are also taking a slice of the #furbaby love. All of them together are giving humans a run for their money as social media influencers.
Marketing stardom beckons
When Grumpy Cat, the first internet celebrity cat, passed away in May last year, the internet went into meltdown. Her death was reported by the world's largest media outlets, including the BBC, CNN, Time and The Guardian.
Grumpy Cat's meteoric rise to worldwide celebrity began as a kitten when a photo of her was posted on Reddit, the social news website. Her grumpy appearance, the result of congenital defects, capture the internet's imagination and a star was born.
At the height of Grumpy Cat's fame, she had the following reach on social media:
More than 8 million followers on Facebook
Nearly 3 million followers on Instagram
1.5 million Twitter followers
Close to 300,000 YouTube subscribers
Thanks to her reach, Grumpy Cat garnered a Friskies' pet food sponsorship, movie appearances and various merchandising deals. Estimates of the wealth Grumpy Cat accrued are grossly exaggerated online; figures from $1 million to $100 million, but it's fair to say the feline created a whole new lucrative category - that of the pet influencer.
UK pets get in on the game too
Pet influencers are not the sole preserve of US celebrity culture. British animals are getting in on the act too.
In fact, pet influencers wield so much power now in their potential to make money that dedicated pet influencer and actor agencies are now being set up to represent them.
Urban Paws UK is one example. They have offices in London and Manchester, and represent hundreds of domestic British pet influencers. The agency shares details on its website of the different aspects of running a pet influencer campaign, including who gets to keep the copyright of the work produced.
Show the pets of Instagram the money
No research as yet has conclusively evaluated the size of the pet influencer market in the UK. However, figures are available for what individual pet influencers can charge.
Dante Duke, a piebald cat from London, has so far amassed more than 50,000 followers on Instagram. While these figures are a far way from Grumpy Cat's huge numbers, he has certainly caught the eye of some discerning brands.
On average, these brands will pay £300 to be featured in a sponsored post on Dante Duke's Instagram feed. If Dante Duke is requested to make an appearance in an advert, then fees north of £500, depending on the work required, are negotiated. He currently works with Freshpet, a premium pet food manufacturer, and Virbac, an animal health company.
These fees might not be in the same ballpark as the ones Beyonce charges, but they represent an additional revenue stream for the humans that the pet influencers come with. And this is only the beginning.
The UK pet market, consisting of goods and services, is forecast to be worth £2.1 billion by 2023. Currently, the market is worth £1.7 billion, providing some indication of the growth this market is experiencing year on year.
Just shy of six in ten British pet owners purchased a pet accessory in 2017, according to findings from Mintel. Of those purchases, 37% were toys.
The pet influencers, no doubt, have a paw print all over that impressive statistic.