03 Jun 2020
The rise of pet fashion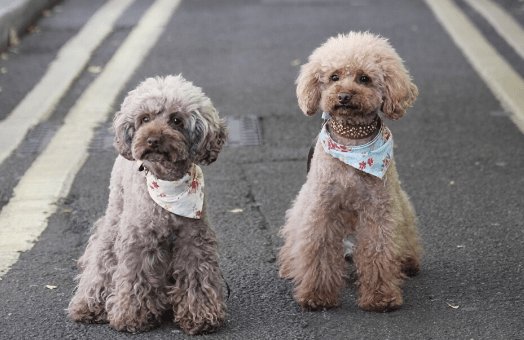 Pet fashion is putting a whole new meaning in the word catwalk (sorry, we had to). From Dior to Gucci, some of the biggest names are cashing in on our love for our furry friends; especially whilst the lockdown continues. That's why we thought we'd take a look into the rising trend of pet fashion…
The "pet pound"
It's safe to say that the UK boasts a pretty lucrative pet industry. As a nation of pet lovers, the UK pet industry is set to hit £2.1bn by 2023. In case you don't have your calendar to hand, that's just three years away. That's unsurprising, though, when you consider that according to the PFMA as of 2019, 25% of the nation's households own a dog and 17% of households own a cat; that's roughly 9 million dogs and 7.5 million cats. To put it in simpler terms, there are a lot of pets in the UK, and their owners are willing to spend money on them.
So where does pet fashion come in?
Humanising our pets
Pets are not just animals who live with us. Pets are members of our families; they have a place in our homes as friends and companions. As such, we often treat them much like we treat our human family and friends. And, just like humans, wellbeing is a big deal when it comes to our pets as well; whether it's food, toys, fashion or anything else we want our pets to look and feel great. With this shift towards self-care and wellbeing, it's not surprising that consumers are extending this mindset to their furry friends.
The origins of pet fashion
As we know, pet attire has been around for a while, specifically designed for practical purposes. For example, jumpers and jackets for dogs, designed to keep short-haired and hairless breeds warm throughout the winter, are commonplace and have been for a while.
However, attire and fashion are not one and the same; attire is all about practicality, whilst fashion is naturally, all about the aesthetic.
Perhaps unsurprisingly, much of this shift has to do with two things; millennials and social media. The roster of Insta-famous pets is ever growing and includes cult names such as Doug the Pug, Karl Lagerfeld's cat Choupette and Taylor Swift's feline friends Olivia Benson, Meredith Grey and Benjamin Button. And, being connected to such big names in the human fashion world has only shone the light that much brighter on the opportunity to up pets' fashion game.
Who's doing it?
The real question is, who's not doing it? Luxury brands, such as Dior, Gucci, Moncler, Moschino, Vivienne Westwood, Christopher Raeburn, Barbour and Ralph Lauren have all tried their hand at designing pet gear. Meanwhile, high street names like H&M, Target, John Lewis and American Apparel all have pet clothing lines in store as part of their core collections.
The human fashion brands aren't the only ones getting involved though. Names like Moshiqa and Max-Bone are favoured by famous pet owners such as Lady Gage and Beyonce.
The good, the bad and the ugly
We're not saying it's all fun and games, though. Many animal rights activists, such as PETA and The German Humane Society, have questioned the ethics of playing dress up with our pets. Where PETA acknowledges the practicality of the aforementioned winter weather gear, they stress the importance of comfort and fit as well as ensuring that your animal is not distressed wearing the item. No matter your reasons for dressing your pet, their comfort should, of course, always be your first consideration.
The stats
The numbers don't lie when it comes to evaluating the demand for pet fashion and accessories:
24% of the UK's pet owners said that keeping up to date with the latest styles of pet accessory is important to them.

56% of pet owners say that pets appreciate being given new accessories, rising to 62% of owners aged 16-44.
44% of consumers are prepared to wear matching outfits with their dogs with the same number wanting to ensure it's 'real' fashion rather than a novelty costume.
So, whatever your opinions may be on pet fashion, it's a market that's worth keeping an eye on. Stay up to date with us at Pawexpo to discover the latest trends and industry news when it comes to the UK pet market.