01 Sep 2020
What's the deal with vegan pet food?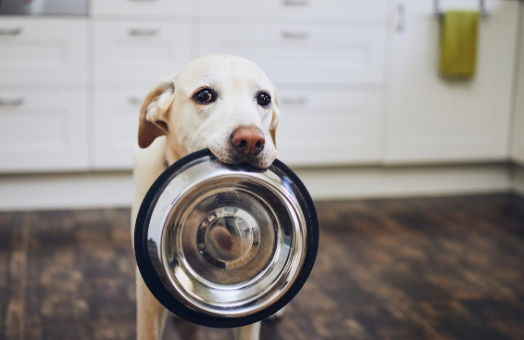 There's been more than a little debate about the ethics and science of feeding dogs and cats vegan diets. But, with more and more humans embracing a vegan lifestyle, the demand for vegan pet foods also seems to be on the up as pet owners seek to share their lifestyles with their furry companions.
What the experts say…
When it comes to feline friends, the case is clear: cats are carnivorous animals by nature and a vegan diet would be detrimental to their health. On the herbivore side of the coin, animals like rabbits and guinea pigs naturally enjoy a vegan diet anyway.
However, the scientific jury is out on our omnivorous canine companions. There have been many studies highlighting the benefits of non-animal proteins, such as koji. The fungus, which is cultivated on grains such as rice, has been found to be higher in protein than red meat. There's little evidence that dogs required a high-protein diet – a healthy diet contains just 10% - 15% protein – but these alternative proteins are much less calorific. With two-thirds of UK vets saying obesity is the number one health problem for companion animals, a lower calorie diet might be exactly what the nation's dogs need.
That being said, experts at Tufts University in the US warn that a vegan diet for dogs should be carefully balanced and prescribed by a nutritionist. Whilst dogs can process plant-based nutrients, it is much easier for them to get the nutrients they need from animal-based foods.
The sustainability angle…
The meat industry is famously unsustainable, and with cats and dogs consuming a fifth of the world's meat and fish, meat-based pet foods contribute significantly to the carbon emissions, deforestation and chemical run-off associated with farming and production.
Of course, whilst the meat industry has its issues, there are plenty of sustainable meat-based pet food brands out there. Scottish company Kelso and Titch operate on a small scale, hand making their products using human-grade meat and all-natural ingredients, Sussex-based Yora uses insect proteins rather than traditional meats, whilst Shropshire brand Different Dog uses human-grade meat that's not "pretty" enough to make supermarket shelves in order to reduce waste.
Pawexpo is your dedicated source for the latest products, information and industry insights within the pet market. Keep up to date with our latest show updates and more here on the Pawexpo blog and on social media.
Don't forget to join our virtual forum, Glee Gathering, on 15th and 16th September 2020.
If you liked this article, you might also enjoy: