A closer look at Meadow View Stone - The award-winning supplier for 2021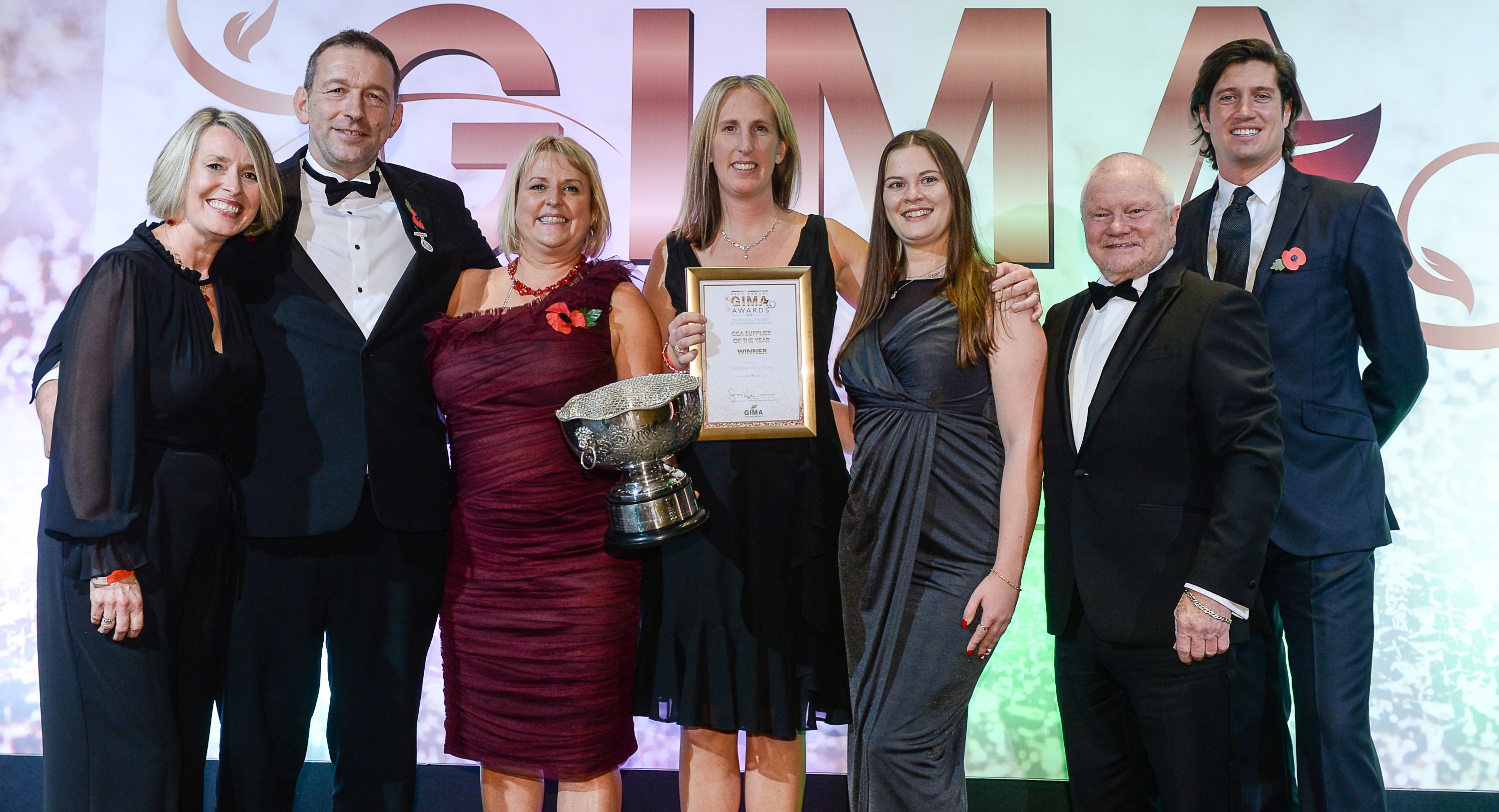 Having been awarded the prestigious title of "GCA Supplier of the Year" back in November 2021 we caught up with the Meadow View team to find out what the winning formula was that led customers to vote for them.

Stock availability
Meadow View have some distinct advantages over their competitors when it comes to stock availability: -
They are fully in control of their supply chain, dealing directly with overseas suppliers and procuring their own bulk shipping; with over 50 ships annually importing products into the UK.
Holding an impressive £7 million of stock at multiple locations, four dockside and a further four production sites, gives the business complete flexibility to supply their customers.
At a time when many customers were witnessing "out of stocks" across many key products and product categories, the company was ramping up its shipments to react quickly and dynamically to the surges in demand. Even at the height of Covid, the company still maintained an OTIF (On Time in Full) score of 85%. Okells Garden Centre commented "Consistent service throughout this challenging year. Very impressive support and supply.".
Quality Products
Meadow View is committed to new product development, continuously monitoring and reacting to new trends in the industry which their new product lines reflect. The business boasts an impressive 28% of its range as being exclusive, with many of these products selling in volume (24% of total volume sold). Most also achieve higher RRP's than UK sourced products, so contribute considerably to an uplift in sales, usually in the region of 30-50%. The high sales of these exclusive products are further aided by the products being supplied washed, which fully showcases their unique aesthetics and quality. Hambrooks Garden Centre gave the following statement accompanying their vote "Excellent range of products, fantastic service, phenomenal prices and speedy delivery"

Customer Service
With over 150 years' experience in the decorative aggregate sector, the business has proven expertise, a thorough understanding of their products and the best ways to merchandise to grow sales. Stacking up an impressive 138 years of industry expertise across their in-house and external sales teams, all staff are fully versed on the best lines to stock and the creative ways to promote and merchandise to maximise sales.
An exceptional support network of logistic partners, who delivery on time and in full are managed by a small yet extremely efficient in-house sales team, who offer outstanding customer service. Planters Garden Centre stated "The service we received from Meadowview during the last 12 months was absolutely outstanding, which resulted in a sales increase of 59% at Bretby. The communication with the Meadowview team during the last unprecedented year was second to none and I cannot speak highly enough of the team."

Merchandising
Modern POS and stimulating product displays, which are both informative and inspiring have received great feedback from customers. Not only by the way it transforms the visual appearance of the centres but also how it aids sales. Ruxley Manor gave Meadow View their vote and commented "Excellent merchandising and clear POS leading to increasing sales on every line."
Sarah Hill stated – "I am enormously proud of all my team in what we have achieved these past 18 months. Everyone has been 100% committed and instrumental in supporting the unprecedented growth we have witnessed. The wonderful endorsements we have received from such a large amount of our customer base is testament to their efforts.
I would also like to thank all the customers who took the time to vote for us and leave such kind comments - the pressure is now on to see if we can retain our title in 2022, whilst upholding the excellent standards we have achieved thus far!".