11 Sep 2020
Come and talk to Zest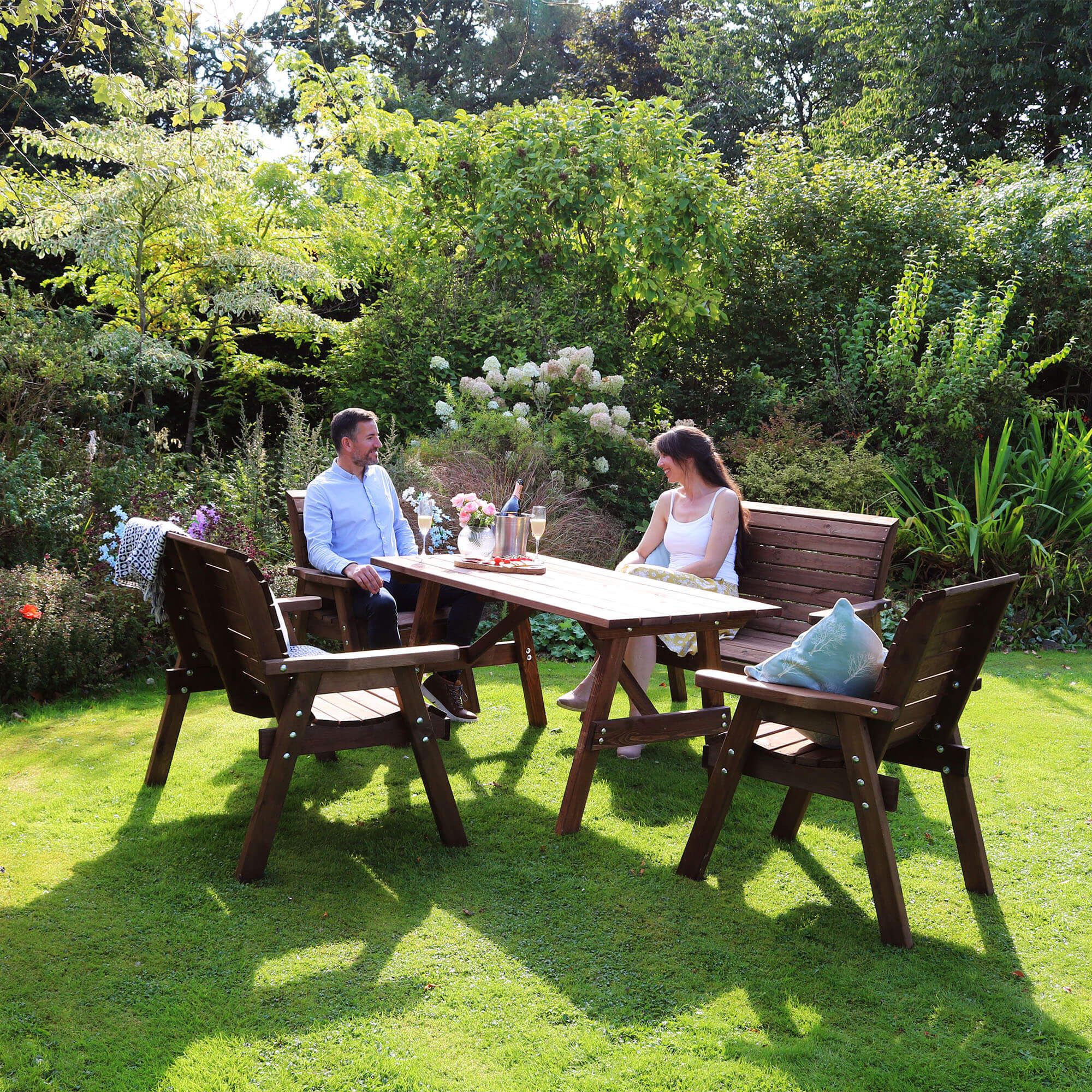 Glee Gathering
Amazing new products and the best customer support package in the business
Decorative garden structures and outdoor furniture expert, Zest 4 Leisure is welcoming customers old and new to the Glee Gathering with a fabulous selection of new products; backed by its well-established home delivery service and extensive marketing package. The whole Zest team will be online to take customers through all the news for the 2021 season. Book an appointment now on the Glee Gathering website!
One of the biggest opportunities for retailers in the new season is of course online sales – and that requires tip top home delivery. In fact, high quality home delivery is what the customer now expects, so a reliable and easy solution is paramount. Zest 4 Leisure now provides delivery to homes throughout the UK and Northern Ireland as part of its extensive retailer support service. Called Zest Direct, the service is great for retailers – easy to use, eliminating the need for product storage and with full customer service and reporting.
Backed by that reassurance, Zest retailers can reap the benefits of a whole raft of new products for the 2021 season – all on video display at virtual Glee. There are over twenty new products in all – spanning outdoor seating, grow your own, decorative structures and shelters, as well as great new fencing panel designs. This season Zest 4 Leisure's renowned product development team has added 'wow' with the launch of its easy to build concept for two new arbours – the Tenby and deep canopy Burghley – a real breakthrough in product design and manufacture which ensures that assembly is easier.
The Zest team will also be unveiling a host of new consumer-facing videos that retail customers can use as marketing content, plus new photography and point of sale. Ask about Zest's renowned customer marketing support packages; and see how well Zest will sell!
To see the new products and find our more information, visit the Zest 4 Leisure at Glee Gathering or visit www.zest4leisure.co.uk.
Manufactured from pressure treated timber, Zest 4 Leisure's garden furniture is low maintenance, and will stand the test of time with many products having a 10-year guarantee against rot. The timber used is certified by the Forest Stewardship Council and has been harvested from responsibly managed forests.