Ecoal – A step towards sustainable solid fuel burning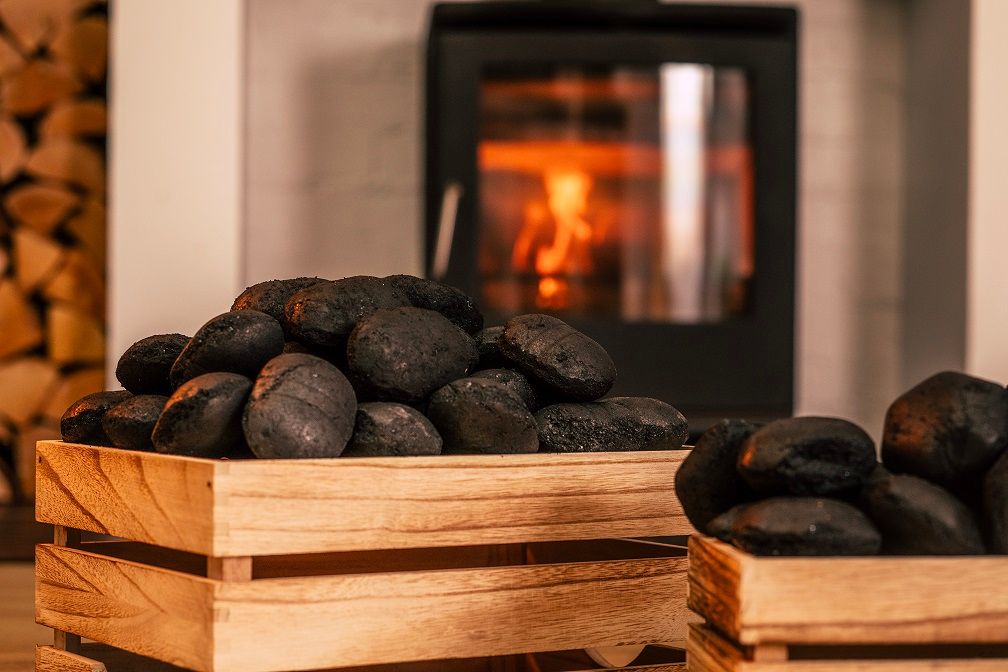 In May 2021, the government banned the sale of 'dirty' fuels such as traditional coal and wet wood. This legislation made our duty as smokeless solid fuel manufacturers even more important, and we want to go further in allowing consumers to make greener choices, such as our Homefire Ecoal, while still enjoying the benefits of a real fire.
We are committed to including an ever-increasing proportion of biomass in our fuels, a goal that is supported by extensive investment in research and development. Our ultimate goal is the production of a 100% sustainable solid fuel briquette made from organic waste streams.
Ecoal produces 80% less smoke and 33% less CO2 than burning traditional coal.
Since we launched Ecoal, we've saved 38,000 tons of CO2 being emitted into the atmosphere by helping consumers switch out from traditional coal.
To learn more about how we make Ecoal with crushed olive stones, watch our video below.
We're on a journey to cleaner and greener products – join us.