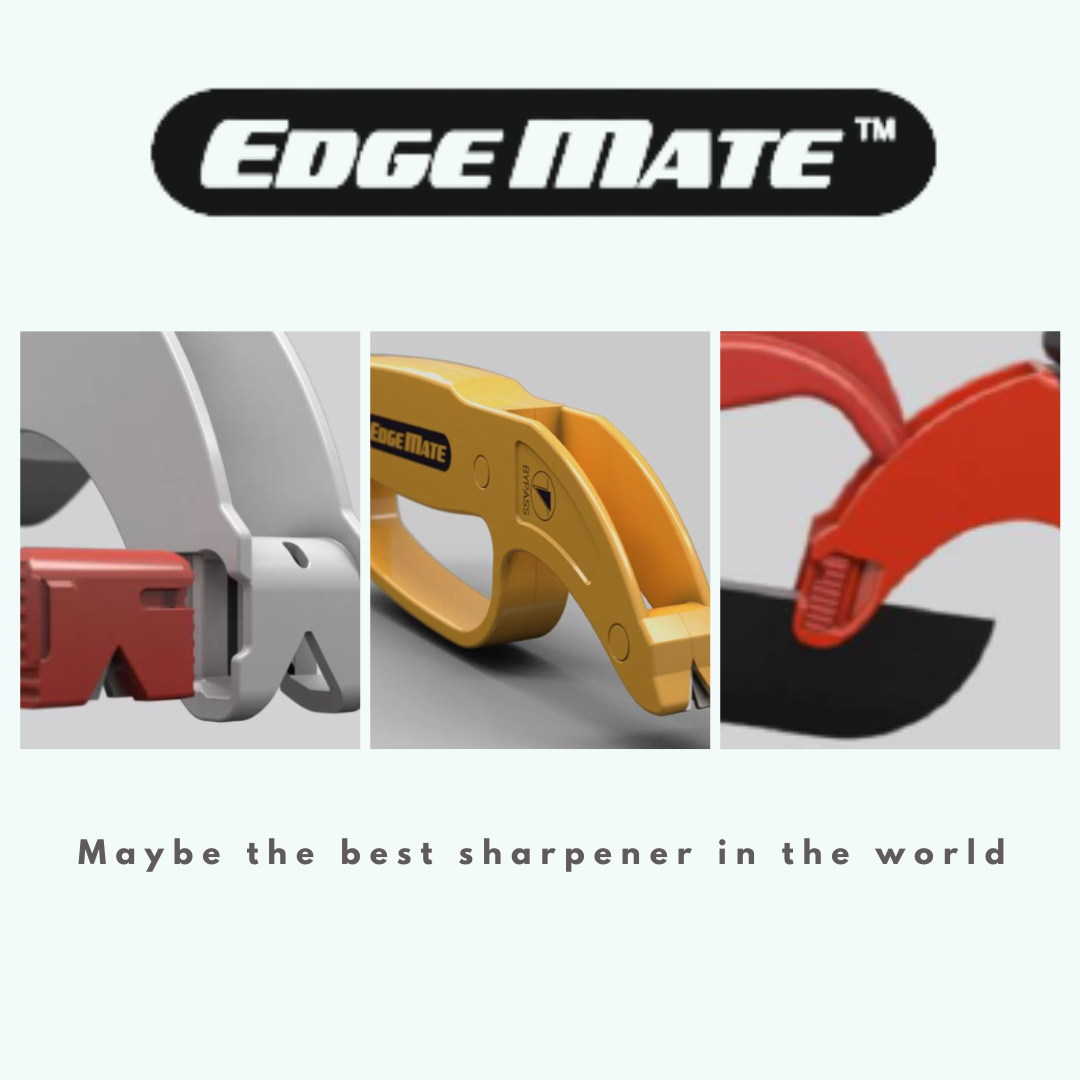 Maybe the best sharpener in the world ...
Edge Mate, the ultimate sharpener for Home, Garden and Workshops!
---
With 4 variations:
Edge Mate
Edge Mate Plus
Edge Mate Pro Home & Garden
Edge Mate Pro Workshops
This is the one must-have for any household and is the perfect solution for workshops.
---
They come with different Cartidges, for anvil and bypass!
---
Come check them out at our stand 6D64