28 Jun 2022
First Franchise is pleased to introduce J&B Hopkins, green energy experts, to the industry at Glee 2022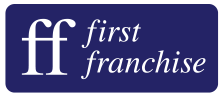 First Franchise is a leading garden centre consultancy company and is proud to be introducing green energy and construction experts, J&B Hopkins to the industry at Glee 2022. This is a timely and significant introduction which can benefit all businesses associated with the sector, through reductions in their energy bills, whilst in turn, making them greener. J&B Hopkins engineers will be at the show each day on stand number 6H75, to discuss and advise on green energy solutions and construction matters.
Business energy costs are not subject to the energy price cap and consequently many businesses may be at risk of significant increases to their costs, without knowing how high they will go. For garden centre owners this is the ideal time to investigate alternative energy solutions and they are well positioned to consider solar, with their large roofs potentially ideal for panels. Other green energy solutions include heat pumps, insulation, and EV charging. These are low-cost solutions which could reduce the overall fuel bills of all garden centres.
For green energy expenditure until the end of March 2023, companies can claim 130% capital allowances on qualifying plant and machinery investments. Under the super-deduction, for every pound a company invests, their taxes are cut by up to 25p. This means if a company spent £1,000,000 on qualifying investment, they can deduct £1,300,000 when computing taxable profits. This will save the company £247,000 on its corporate tax bill. For more information on this, please visit the HMRC website. J&B Hopkins can assist in this application.
This announcement comes at a crucial time for the industry, which is facing massively increasing energy costs. This is on top of consumer resistance to spending, increased transportation costs and a possible economic downturn.
Keith McIntyre, Managing Director for First Franchise said:
"We are pleased to be supporting J&B Hopkins and introducing them to the industry at Glee this year. They are leading experts in green energy and construction, and we believe they can significantly help garden centres and other businesses reduce energy costs at this critical time for the economy."
Scott Adams, Director for J&B Hopkins said:
"We are excited to move into the horticulture industry, and feel we have a lot to offer businesses in this sector.
"Hopkins are renowned for their high standards from design through to finish. We can offer the industry a great deal of assistance, not only with green energy solutions but with any additional construction and design needs."
Glee is being held at the NEC Birmingham, 28th – 30th June 2022. Our stand number is 6H75. If you would like to arrange a meeting with us, please email Kerry Ellis k.ellis@firstfranchise.com so we can arrange a specific time over the event for you.
ENDS.
Notes to Editors:
About First Franchise: Since 2004, First Franchise has been growing garden centres throughout the UK focusing on concession installations. The team has been responsible for over 2,000 concession installations and introduced over 150 brands to the industry. More recently the team have been helping to develop garden centres, including building developments, altering centre layouts, marketing & branding, and many other property services.
About JB Hopkins: JB Hopkins have been delivering exemplary construction projects for over 40 years. They have worked with the likes of Kew Gardens, on their pavilion restaurant and Whitbread with brands such as Costa, and Premier Inn. They have previously worked with Alver Valley garden centre.
Good engineering is at the heart of their business and allows them to tailor services to meet the individual requirements of the garden centre owner. J&B Hopkins strong engineering allows them to produce quality installations and engage fully at every level of the project to produce a building that delivers for the end user.
J&B Hopkins – about page: https://www.jbhopkins.co.uk/index.php/our-story-2/
Additional Information:
FOR IMMEDIATE RELEASE: 21/06/2022
Contact: Kerry McIntyre
Company: First Franchise
Number: 01252 819711