Free Goodchap's Floor Standing Display Unit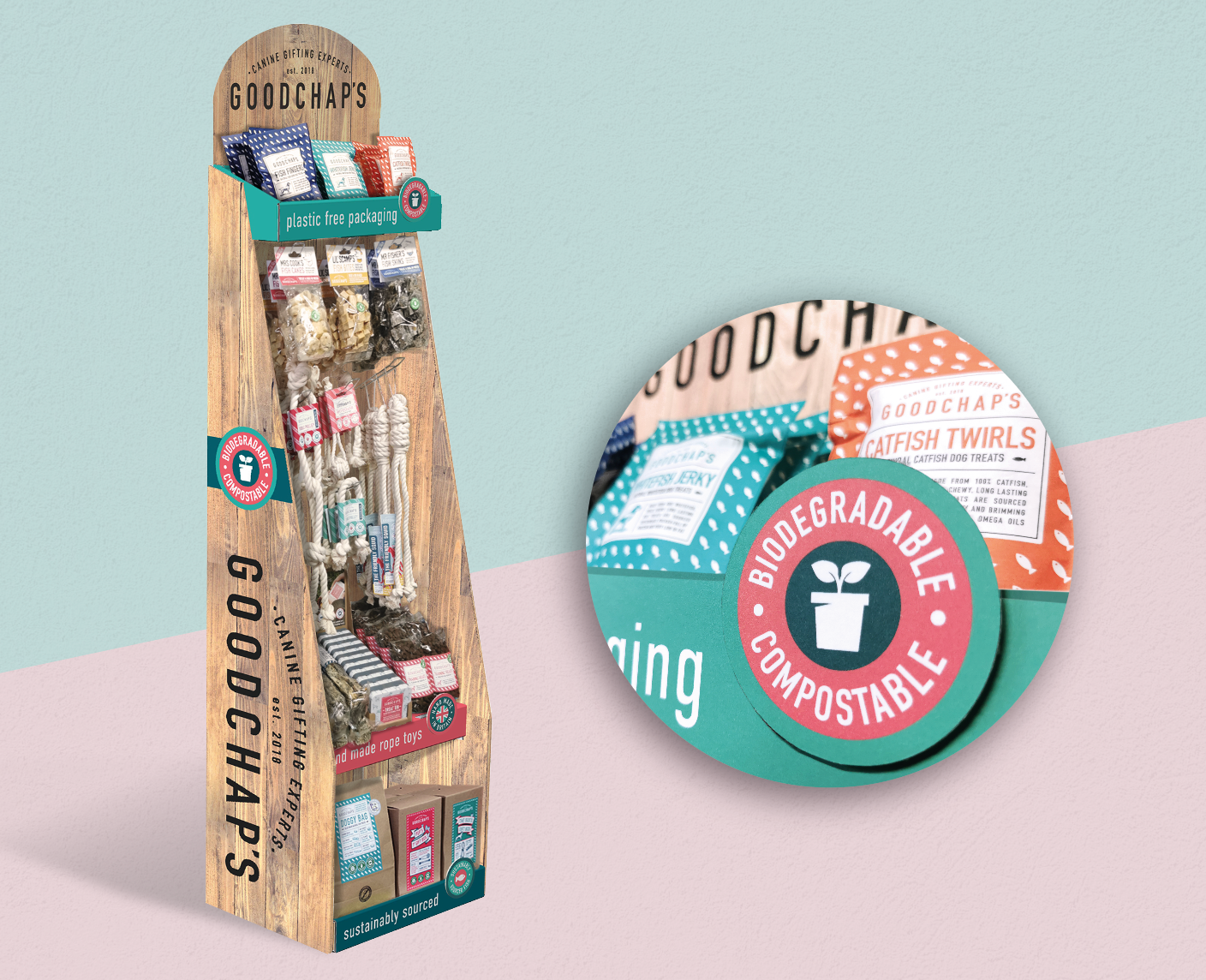 Visit Goodchap's stand to find out more information on how to claim your free FSDU!
Floor Standing Display Unit
Helps to improve product visibility in your store
compact footprint
eye catching design
easy assembly
Our Floor Standing Display Unit (FSDU) is made from 100% recyclable materials and is a great way of improving sales by increasing product visibility. Its small footprint means it will fit into various store locations easily. Its simple but eye catching design displays Goodchap's unique sales points and products clearly while capturing the attentions of passers by.