07 Jun 2022
Garland launches over 50 new products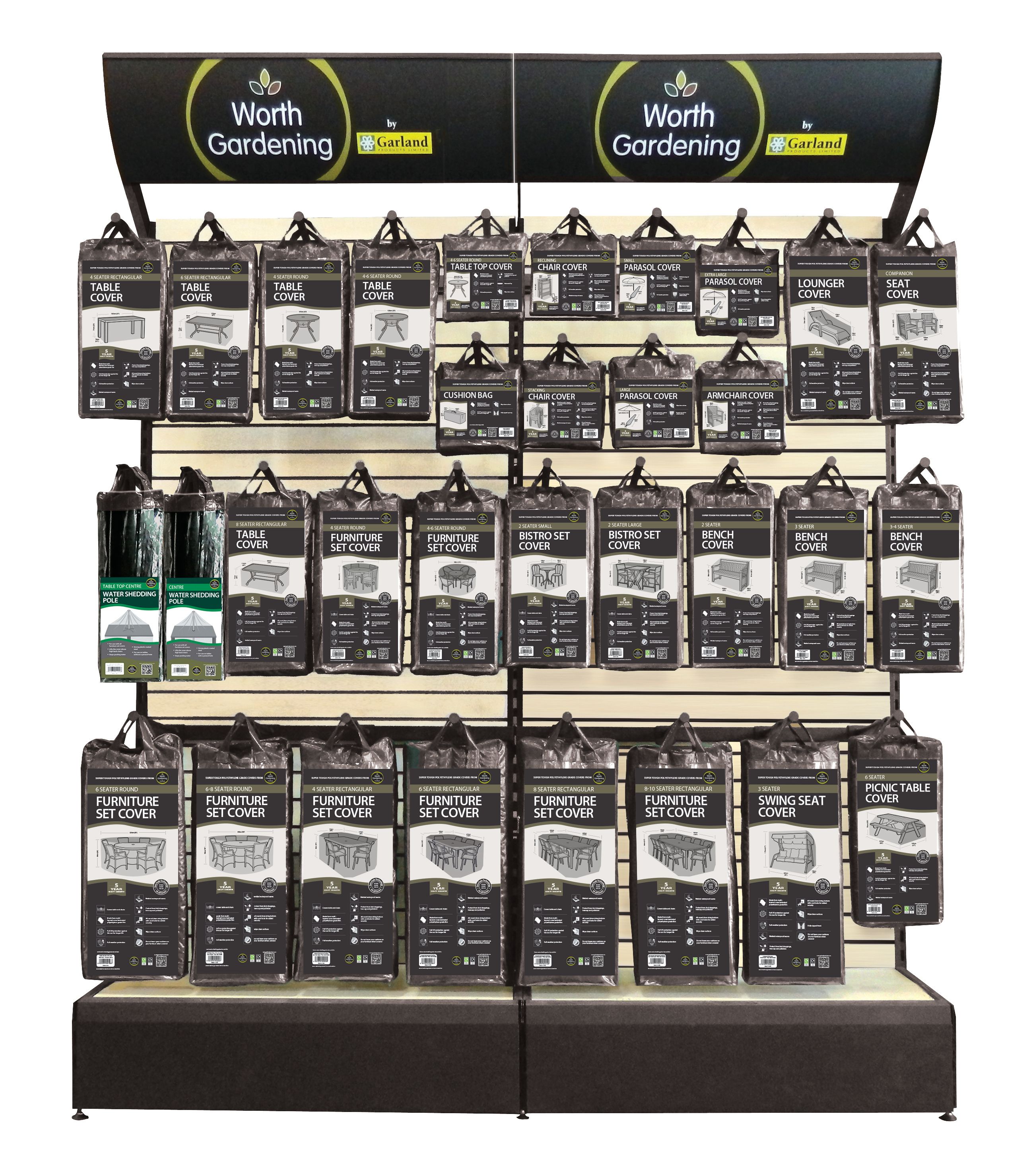 Fifty new products and advanced customer services announced by Garland Products
Garland Products is launching over 50 new products at Glee 2022 (Stand: 20H30-J31). The items comprise new garden furniture covers, additions to its garden basics range, plant support trellis and a budget friendly propagator.
The new cover range extends the company's popular Super Tough covers which have only been available in green in the past. Now the entire range will be available in black in order to make them well-suited to modern furniture trends and colours. The covers are part of Garland's entry level cover range but are still covered by the company's market-leading 5-year guarantee. There are 44 covers in the range, offering the ultimate protection for garden furniture, barbecues and outdoor heaters.
New extra value packs that include screw eyes, vine eyes, wire fleece and fabric pegs have been added to Garland's garden basics range. The new packs will enable consumers to purchase bigger and better value packs, making them particularly suitable for larger gardening jobs.
Garland's plant support trellis range comprising three designs was first introduced at Glee last year and due to its popularity, the company has added a fourth design. The new leaf design trellis will be available in the same four sizes as the current range.
Completing Garland's new products' launch is a budget friendly Black XL High Dome Propagator that is being introduced as a result of considerable customer demand. The large propagator has a lower price point, enabling garden centres to offer their customers a great value promotion, whilst not affecting their core range and sales.
Following the most successful pre-season in the company's history, Garland's sales director, Mark Dedman, commented: "In the first two months of this year we posted an increase in sales of 8 per cent on 2021, which at the time was our best ever year. This was achieved without delays in our delivery times. We are confident of maintaining this situation as later this year will see our new £160,000 software system go live. The system comprises the most state of the art warehouse management software that will lead to faster order processing and deliveries, along with a greater intelligence in our sales trends to ensure that the right stock is available all season long. It will also increase our capacity during peak times. Our desire to continually improve services to customers has also seen the launch of our new website with a dedicated trade online ordering facility. This will help speed-up our order processing and allow customers to identify their favourite items for fast, easy ordering.
"Our excellent sales figures have further benefitted from the opening of our new showroom which has resulted in positive feedback and also several new customers."
The Garland Products Group specialises in the manufacture of plastic injection moulded products and is one of the fastest growing suppliers to the garden industry. The products available to both keen or hobby gardeners have been designed through the company's own experience as keen gardeners.