20 May 2022
Keep the tills ringing in 2023 with Primeur – back at Glee 2022!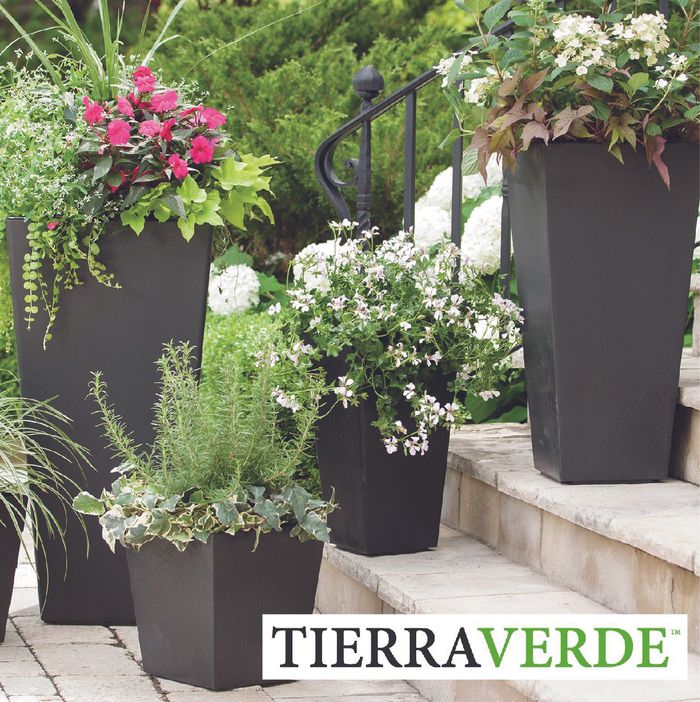 Keep the tills ringing in 2023 with Primeur – back at Glee 2022!
Primeur will be back at Glee this June (28th – 30th, NEC Birmingham), showcasing their Recycled Rubber Garden ranges with even more profit boosting lines and merchandising support to help garden retailers keep the tills ringing this autumn and long into the 2023 season.
Look out for the Primeur stand in Hall 6 (stand 6J38 – 20A39) where a new layout will make it easier than ever to get up close and personal with the multi-award-winning Tierra Verde self-watering planters, EZ Border garden borders, Eco Way stepping-stones and EZ Tile flooring solutions, all made from 100% recycled rubber tyre crumb.
To avoid missing out, Primeur are encouraging any interested retailer to book a slot with the team, enabling them to allocate time to walk you through the full product offering, merchandising displays, and update you on the steps they are taking to ensure consistent availability both now and always.
Innovation at the heart of Primeur
If you've attended any of the industry awards ceremonies in recent years you would have become familiar with Primeur as the team has collected nine leading industry accolades, including Glee New Product awards in 2018, 2019, 2020 and 2021.
The reason for the ever-growing trophy cabinet is simple. Primeur continues to deliver exciting innovation that delivers on quality, design, functionality and drives the sustainable agenda. This year will be no different with new innovation set to join the 2023 line-up. Full details are currently under wraps and will be revealed at Glee in June.
Order now for autumn & beyond
With Glee taking place in an earlier timeslot in late June, Primeur has confirmed that the event will allow them to help retailers make the most of the forthcoming autumn sales opportunities.
Working tirelessly over the last few months and benefitting from lessons learnt during the height of the pandemic, the Primeur team has not only curated a market-leading, trend-led product portfolio full of proven sellers, but they have also ensured that stock is on the ground much earlier, providing retail customers with consistent supply when it is needed most, supported by three-to-five-day delivery times.
Create a pallet display that works for your customer demographic
In addition to showcasing bestselling products, visitors to Primeur's stand will also be able to find out more about the company's pallet merchandisers and personalised stocking support.
Pre-stocked and fully merchandised these 'plug and play' displays could not be easier to position and to start selling. To further support this, the Primeur team also work with individual retailers to identify their key sales patterns and bestsellers, helping to curate a fully stocked and individual unit that will see consumers coming back again and again.
Get in touch
To find more about Primeur's 2023 offering, please contact the team on 01274 518800, email sales@primeur.ltd.uk or visit www.primeur.co.uk