21 Jun 2022
Handy Returns To Glee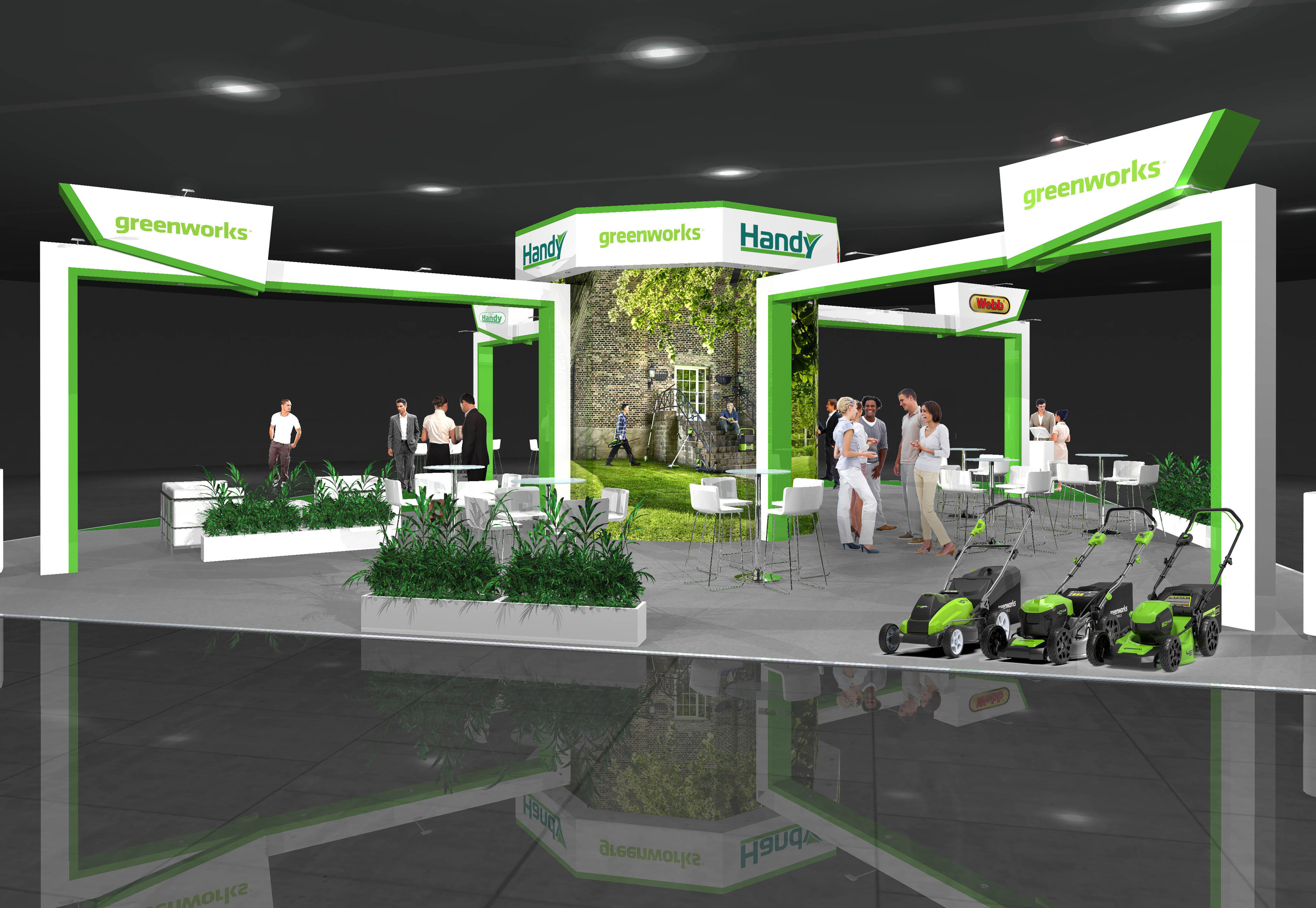 British garden equipment manufacturer and supplier Handy is returning to Glee (28th-30th June 2022 at the NEC, Birmingham) this year with its largest ever stand to showcase the latest and best-selling Webb, Greenworks, Q Garden and The Handy brands.
Handy's stand - Hall 8-20 Stand 20G30-H31 – will also be home to several live product demonstrations, enabling customers to both see products in action and put them to the test.
The Greenworks brand will feature prominently on the Handy stand, with 24v, 40v, 48v (2 x 24v) and 60v lawnmowers, hedge trimmers, line trimmers and chainsaws on display. The lawnmowers will benefit from added exposure in the new on-stand demonstration area, where the Greenworks robotic lawnmowers will be in action. Robotic lawnmowers have grown in popularity and the technology behind them has developed rapidly to enable them to be used in even the most complex gardens with ease. Also featured in the display area on the Handy stand will be a Greenworks 24v submersible water pump in action and a testing section for Greenworks power tools. Visitors to the stand can not only handle the power tools but can also try out select models in a safe environment, with Handy staff available to assist and answer any questions.
Handy's premium Webb brand will also take pride of place on the stand at Glee. Lawnmowers, hedge trimmers, line trimmers, chainsaws and tillers will be on display, including the very latest Webb Supreme range of hand-pushed lawnmowers, which come with a host of features and resilient design at an excellent price point, plus the Gardeners' World magazine Best Buy Classic 1300w electric rotary lawnmower.
Trolleys, shredders, spreaders, blowers, log splitters and tillers from The Handy brand will be exhibited, which are proving highly popular in the retail sector. The Handy features a range of affordable and reliable garden and DIY tools that include petrol-powered devices as well as those powered by electricity or simple hand-operated tools.
Last, but definitely not least, Handy's opening price point brand, Q Garden will also be making an appearance in the form of lawnmowers, hedge trimmers and line trimmers.
"With our Webb, Greenworks, Q Garden and The Handy brands, we encompass the full range of gardeners and gardens, from the beginner to the experienced enthusiast, from the tiny urban back yard to the expansive country garden" states Mark Moseley, Handy's Sales & Marketing Director. "At Glee this year we have invested in a considerably larger stand than we have ever had before as we want to show retailers first-hand the breadth of our product ranges and, just as importantly, their quality. We are also keen to demonstrate how we can support retailers and make their customers' experience easy and enjoyable, be that through the supply of thoughtfully designed, highly visible point of sale material, through to excellent stock availability, including spare parts."
For more information, visit Handy at Glee in Hall 8-20 Stand 20G30-H31, or go to www.handyonline.co.uk
ENDS
About Handy
Since the company's creation in 1938, Handy has grown to become one of the UK's largest independent garden machinery wholesale distributors, supplying specialist dealers, large national retailers, garden centres and mail order companies, from its purpose-built 60,000ft Swindon site which is home to more than 45 full-time staff. More recently, Handy has launched its own branded products under the Webb, Handy and Q Garden brands, all of which are designed and manufactured by the company.
To this day, Handy remains a family-owned British business. Its experience, expert knowledge and dedicated customer service – which includes carrying over 70,000 spare part lines - have enabled it to build a team driven by high performance and family values.
Media contact
Julie Richards, Publicity Overload, +44 (0) 20 8952 6400, julie@publicityoverload.co.uk