24 Jun 2022
Introducing the Kew Gardens Collection patterned Kneeler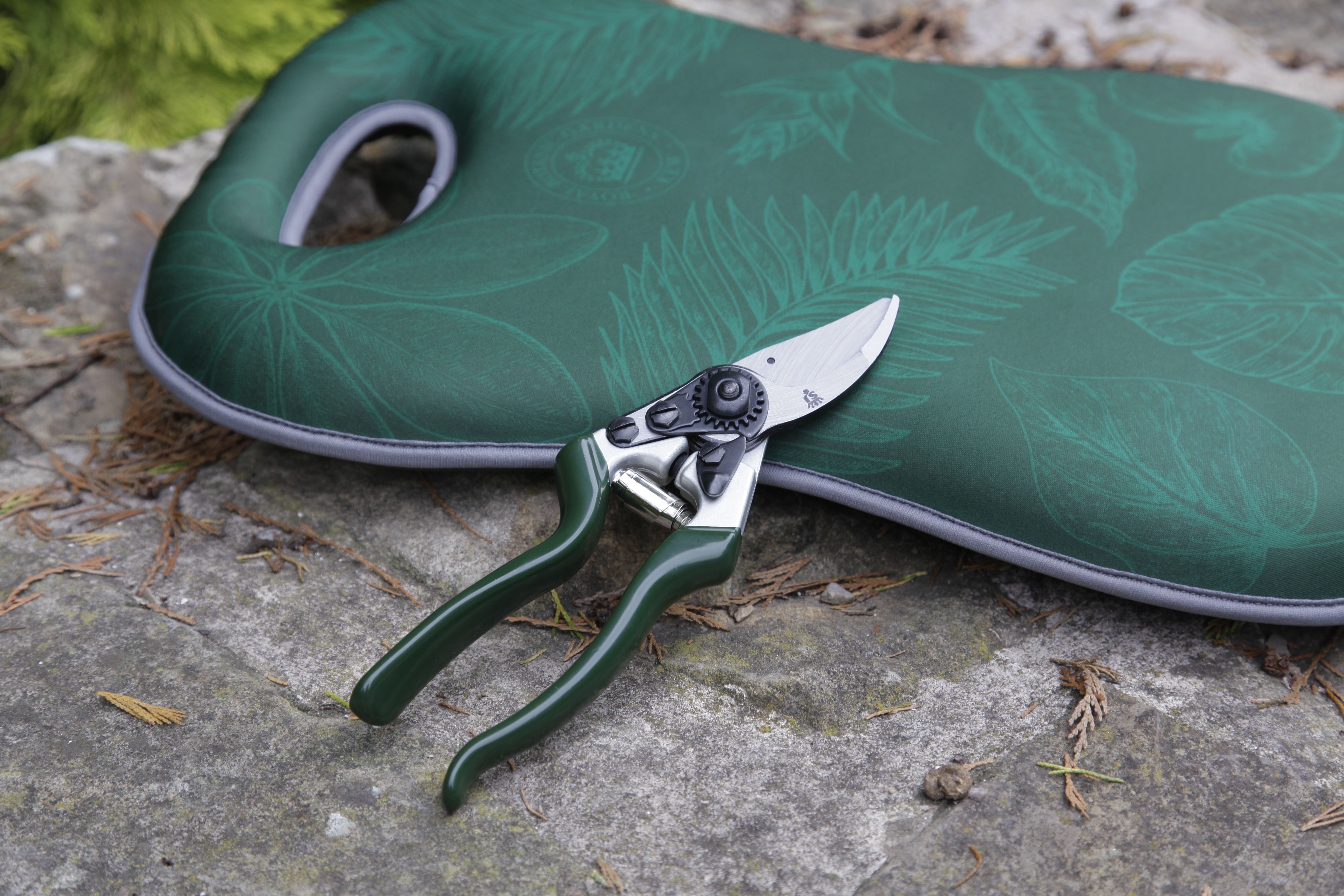 Sheffield, 24.06.2022 – Originally launched in 2013 the Kew Gardens Collection is Spear & Jackson's premium range of garden hand tools and accessories, developed in collaboration with the world famous Royal Botanic Gardens, Kew. Each tool in the range has been developed to exacting standards, with high performance, durability and user-comfort firmly in mind. The resulting range of more than 100 tools and accessories is wholly endorsed and genuinely used by Kew's professional horticultural team. Spear & Jackson is proud to support Kew's pivotal role as a world leader in plant science and conservation, and every purchase of a product from the Kew Gardens Collection ensures a valuable contribution towards Kew's vital work.
In 2021 the Spear & Jackson Kew Gardens Collection was given a refreshed look with new branding designed around botanical illustrations that are synonymous with Kew. The new botanical illustrations used in branding and packaging are now being used as an enhancement to the design of the award-winning* Kew Gardens Collection Kneeler
The Kew Gardens Collection Kneeler offers the optimum level of comfort from a kneeling pad for working on hard ground. The hard-wearing, comfortable cushioned pad is made from a unique 5-layer combination of EVA and foam and its peanut shape ensures the maximum cushioned area is where it's needed most, under the knees.
It has an easy clean, quick-drying nylon cover with an SBR (Neoprene) water-resistant lining for working on damp surfaces.
It features an integral handle for carrying and hanging up in the shed after use.
Available to order now with at a RRP £24.99
Spear & Jackson continues to work alongside the Royal Botanic Gardens, Kew to refine and build the range and look forward to extending the botanical patterned range of Garden accessories
* Winner of the Great British Growing Trade award for Best Kneelers and Knee Pads 2021, in conjunction with Grow Your Own Magazine