24 Jun 2022
Introducing the Spear & Jackson Traditional Stainless Flower Spade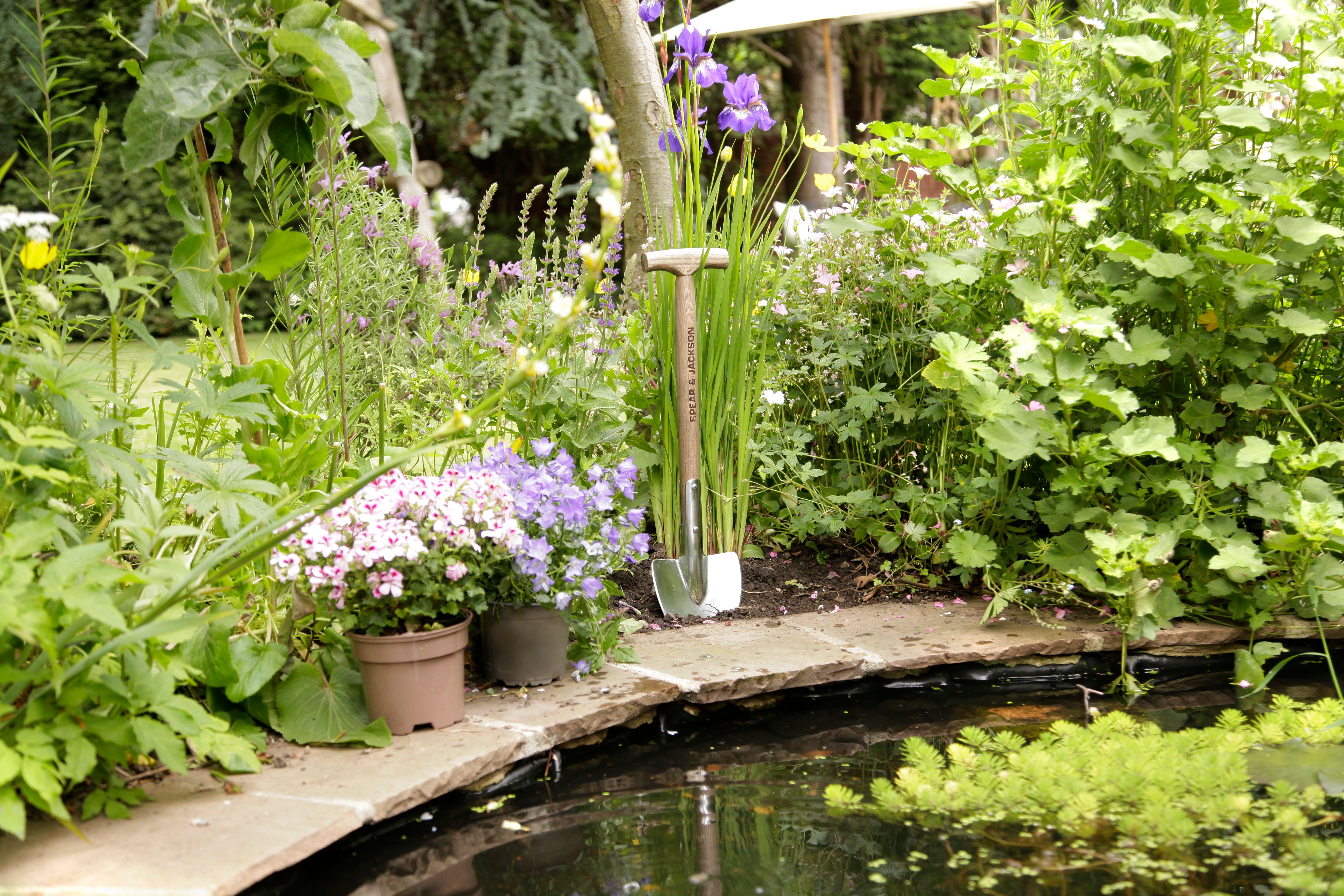 Spear & Jackson introduces the new Traditional Flower Spade
Sheffield, 24.06.2022 – Spear & Jackson, has been supplying the Tools to Trust for more than 260 years,
and the company is delighted to be returning again to Glee in 2022. This year on their stand Spear & Jackson will highlight some established favourites from their Traditional and Elements digging and cultivating ranges as well as their tried and trusted Razorsharp® Cutting Tools. In addition, you will be able to see the premium Kew Gardens Collection which offers a full range of digging, cultivating, hand tools, cutting tools, watering tools and accessories.
In the Spear & Jackson new product showcase you will be able to preview the Traditional Stainless Flower Spade which will be launching in autumn 2022 ahead of the 2023 season. This is one of the latest additions to the best-selling Spear & Jackson Traditional Range of garden tools. It is a compact size spade measuring 530mm from the tip of the blade to the top of the handle and has been specially designed for lifting, splitting, and planting perennial shrubs and border plants without damaging the plant. It's also great for digging when kneeling or for working in raised beds.
Key features and benefits
The mirror-polished Stainless Steel blade is resistant to rust and ensures minimal soil adhesion for easy cleaning.
It has a defined round nose and chamfered edges for easier soil penetration
The head is dished for increased soil capacity and to prevent the soil from slipping off the edges
The shaft is made from durable weatherproofed hard wood with a burnt in brand for an traditional, rustic look
It has a comfortable T-grip handle
The socket is double riveted to the handle for extra strength
It carries a 10 year guarantee
The RRP for the Traditional Flower Spade is £27.99