26 Jun 2023
Kent & Stowe: Shaping the Future of Cutting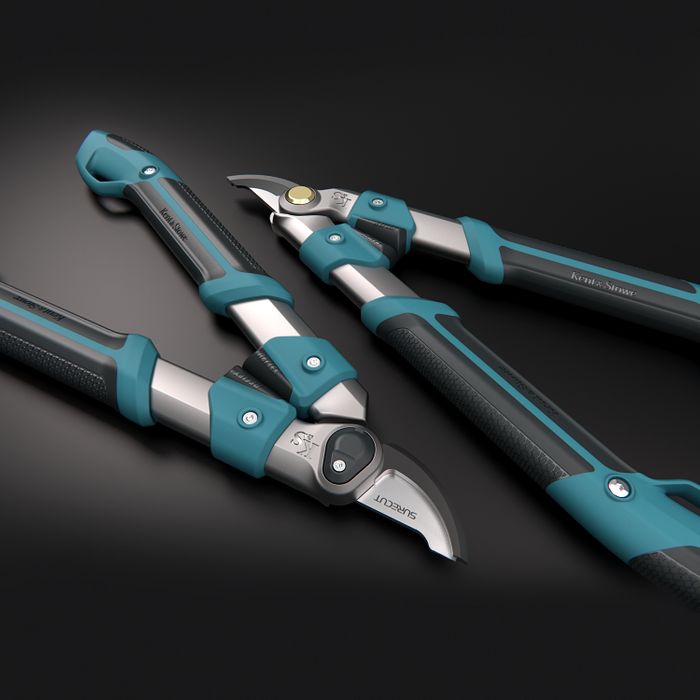 Everyone who has ever bought or used a Kent & Stowe tool, understands why they are simply extraordinary. The combination of thoughtful design with beautiful FSC® ash wood, and cold-rolled stainless steel has created a range of digging and cultivation tools that are entirely focused on helping gardeners achieve extraordinary results in their gardens.
2022 saw the launch of the award-winning Eversharp secateurs range, where coating technology from the world of Formula 1, created a range of four secateurs with the sharpest hardest, blades available. Eversharp are the only secateurs designed and manufactured in the UK.
As the UK leader in tools, the time is now right for Kent & Stowe to launch a completely new range of cutting tools - Surecut. The new Surecut range will fundamentally shape the future of the tools market.
Designed in the UK by Kent & Stowe, the new Surecut range is the result of two years of in-house design, innovation, and engineering, focused entirely on exceeding the needs of gardeners.
Range Headlines:
· 5 NEW Surecut Secateurs and Snips (All Purpose, Hard Wood, Ratchet Hard Wood, Perennial Snips, and Long Reach secateurs). All combining hardened Japanese SK5 Chrome plated blades for a precise clean cut every time, with class-leading ergonomics.
· 4 NEW Garden Life cutting products (Flower Snips, All Purpose Secateurs, Loppers, and Hedge Shears). All are up to 40% lighter, without any compromise on performance or strength.
· 4 NEW Surecut Loppers (All Purpose, Extra Power All Purpose, Extra Power Hard Wood, and Extra Power Ratchet Loppers).
· 3 NEW Surecut Shears (Hedge Shears, Adjustable Height Grass Shears, Adjustable Height Lawn Edging Shears, and Single-handed Grass Shears).
All Surecut Loppers and Shears combine the same hardened Japanese SK5 Chrome plated steel used in the Secateurs, but the strengthened blades are built into a strong, yet light, aluminium monocoque chassis.
Crucially, the entire range features two (Pat. Pending) Kent & Stowe innovations. Firstly, a lockable and adjustable, blade tensioner, and secondly the new Reflex Energy System.
The Reflex Energy System draws from the world of performance running. Two thermo-elastomers with different properties are combined into a durable spring damper. This cushions the impact experienced when closing loppers and shears, then provides a calibrated rebound to reduce the effort of the next cut. The result is maximum comfort with minimum effort when cutting.
The all-new cutting range is supported by bespoke on and off-fixture merchandising solutions and will be available to view and experience at Glee this month.
Guaranteed for a minimum of 5 years, the Kent & Stowe Secateurs range starts at £9.99 for the traditional secateurs, rising to £19.99 for Surecut, and the UK manufactured Eversharp range is £34.99. Surecut Loppers and Shears are priced from £29.99. The full range will be available from the 1st December 2023.
ENDS

For further information contact Natalie Searle nsearle@westland.com or Laura Mallinder Lmallinder@westland.com