Lava-Lite full collection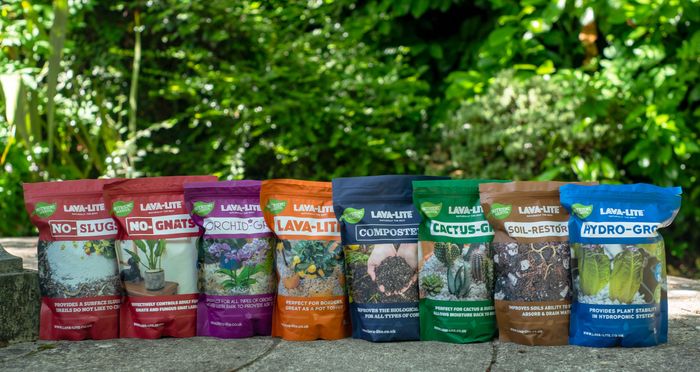 Whether you are a novice gardener, a specialist grower, or a houseplant enthusiast, the LAVA-LITE collection will help you nourish and protect your plants all year round.
Our 100% natural, pH-neutral horticultural products are a perfect fit for all gardening needs. From cacti and orchids to pest control and hydroponic systems, our natural horticultural products really do benefit your plants.
Working alongside existing watering regimes and feeds, as well as a natural grow media on its own, the LAVA-LITE collection helps with moisture control, thermal protection, and getting that vital air to the roots to keep your plants healthy.
You can use LAVA-LITE anywhere in the home or garden without worry, as all products are child, pet, and aquatic-safe. LAVA-LITE also comes in handy: 1 litre and 3 litres resealable and recyclable pouches, which are easy to use and don't require careful handling.