26 Aug 2020
LAVA-LITE New Products Launch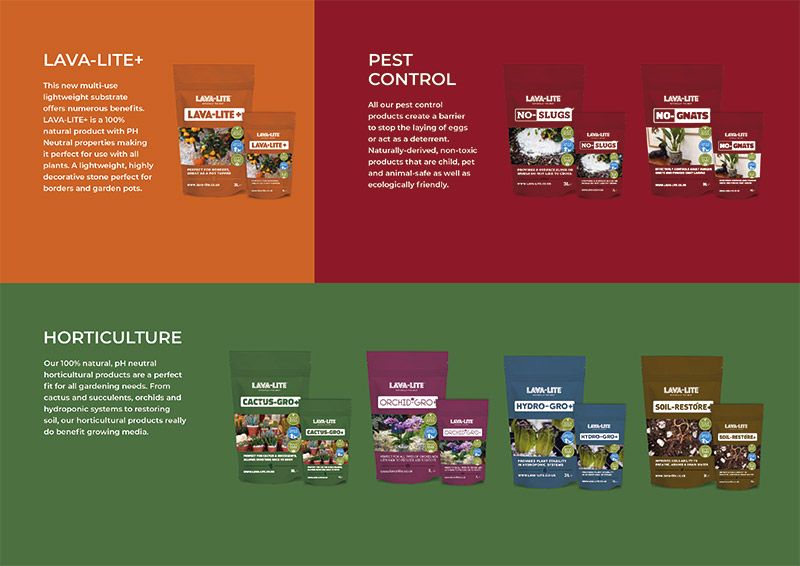 LAVA-LITE - NATURALLY THE BEST
Introducing an exciting new range of horticultural products.
With a long standing history of trading in the aggregates industry, the owners of LAVA-LITE have meticulously curated a range of new and innovative products that offer the horticultural world ecological solutions, including moisture management, frost protection, pest control and soil conditioning.
All LAVA-LITE products are derived from volcanic deposits. They are all natural, lightweight and pH neutral.
The products are easy to use, provide great results and don't require careful handling. In addition to this, they are all non-toxic, making them child, pet and environmentally friendly.
All LAVA-LITE products carry a 100% natural guarantee.
For more information contact Dominic on 07788711370 or dominic@lava-lite.co.uk.