13 Jun 2022
New Product Information : Haxnicks Light-Booster Plant Houses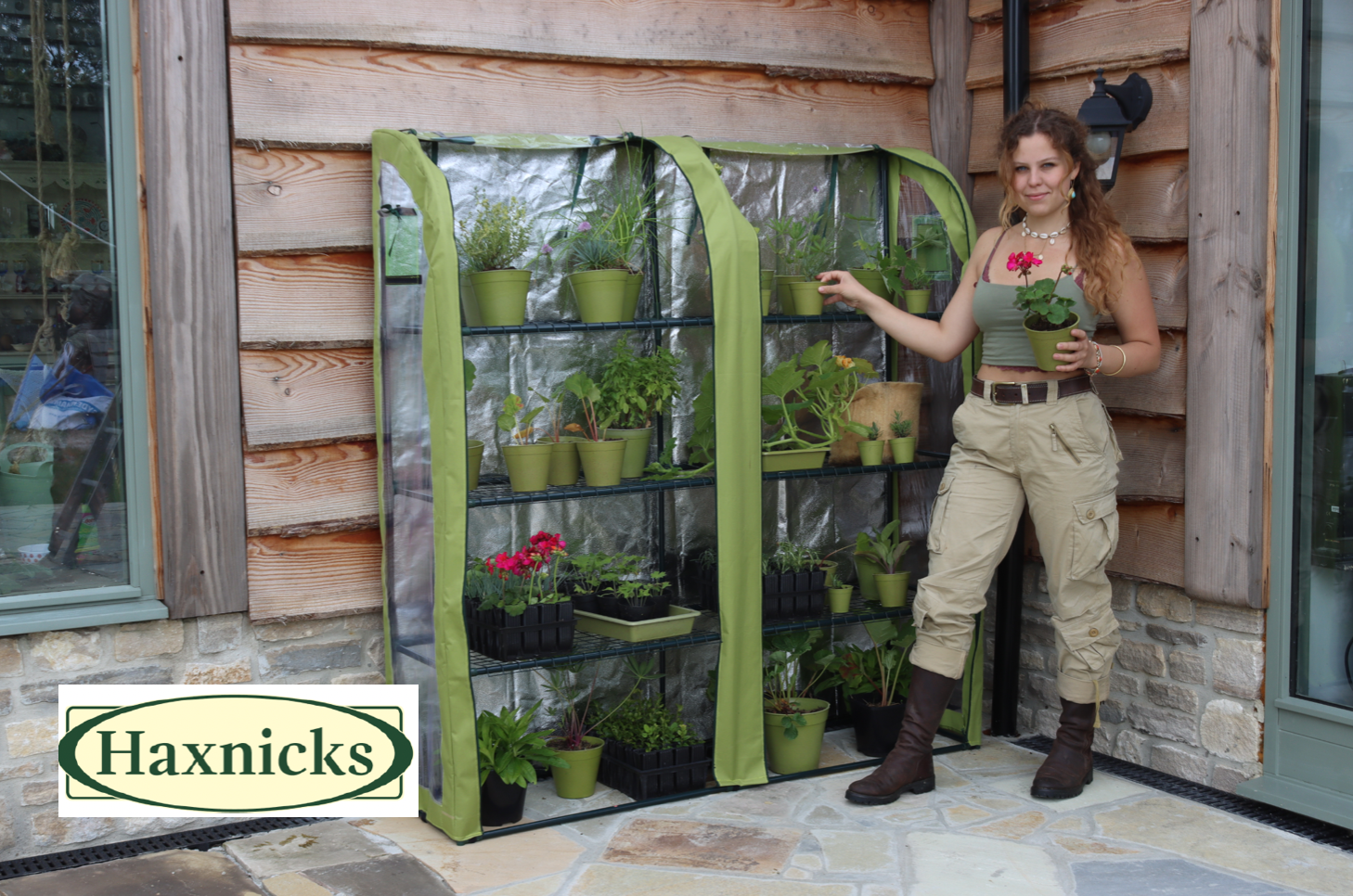 Haxnicks launch range of unique Light-Booster Plant Houses designed to maximise light levels for small space growers
Light-Booster Plant Houses and Cold Frame have tough foiled fabric back panels that reflect light directly back onto plants increasing overall light levels by up to 50% - the increased photosynthesis produces faster growth and more abundant healthier plants and avoids spindly or leggy seedlings which can be weak and vulnerable.
The extra light means that young plants establish earlier in the spring season and the warmth provided by the cover allows growing to continue into the autumn - extending the season for maximum yield.
Three sizes to fit any space single double plant houses and cold frame.
Reflective backing bounces the light back onto the plant increasing light levels by up to 50% boosting plant growth and giving healthy at mo more robust plants.
Ideal for growing a wide variety of plants in pots and seed trays
Three sturdy shells for organising plants neatly an efficiently.
Protects plants from frost and harsh weather
Double zipped door provides easy access to the plants inside.
Side vents covered in micromesh prevent overheating while keeping pests out
The Light-Booster range is also perfect for exotic plants that require higher levels of light than are normally available in the UK.
Made from a powder coated steel frame with tough plastic joints it has extra thick cover made from tough long lasting woven fabric thick clear PVC and sturdy zips.
Positioned against the shed or a wall light boosters are ideal for anyone who wants to get growing earlier in the season from small space gardeners an home gardeners to allotment holders.
Haxnicks is part of The Tildenet Group - for more information on the range visit www.tildenetgardenware.co.uk
For press information, images or product for testing contact vicky.standing@tildenet.co.uk 0777 9769008