15 Sep 2020
New sizes for popular products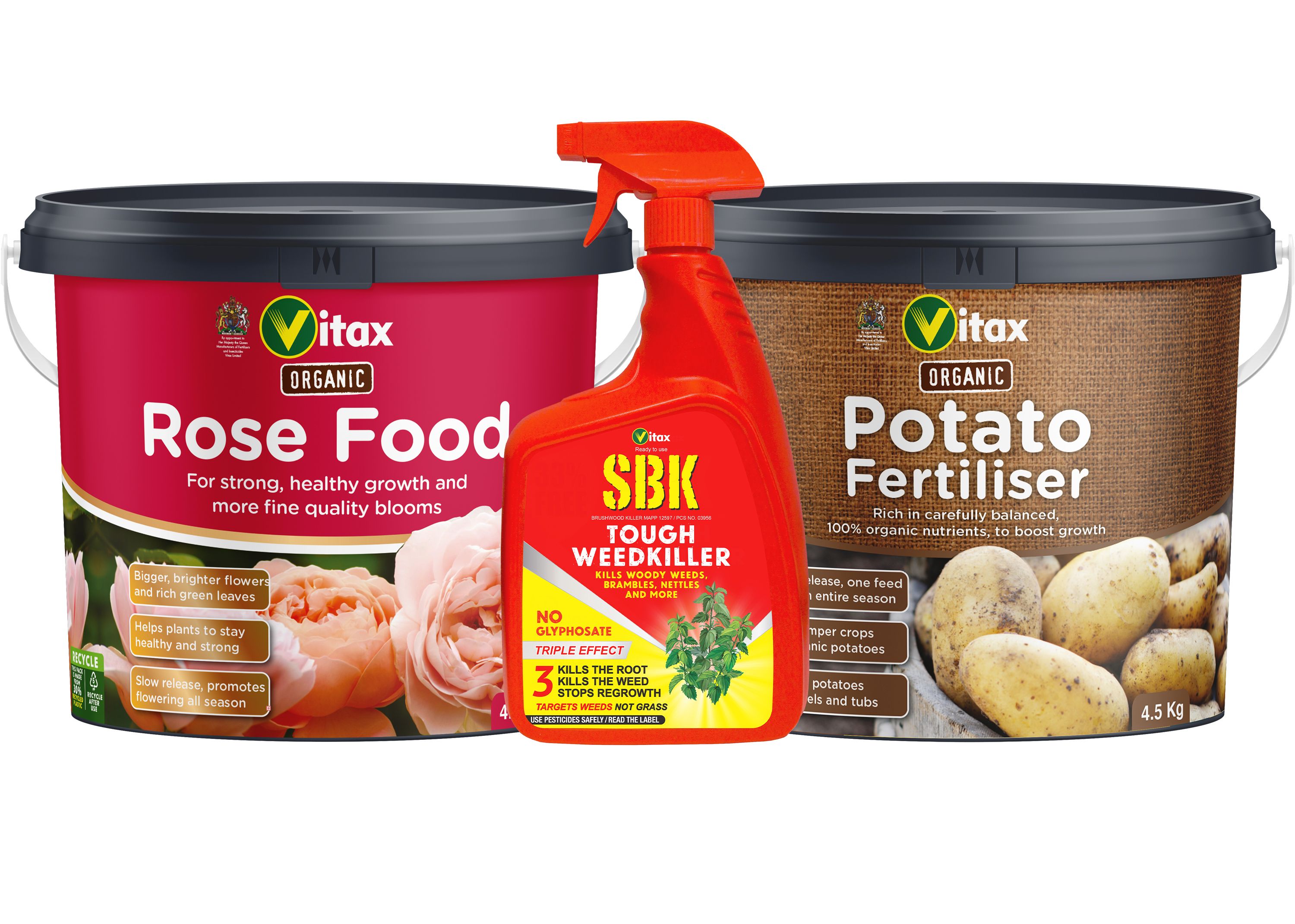 In addition to new products and packaging, Vitax has re-sized some of its popular products for the 2021 season.
Organic products are proving popular with gardeners and customers looking for environmentally products, which are versatile and eco-friendly.
For the new season, Vitax will be providing a 4.5kg tub for both its Organic Rose Food and Organic Potato Fertiliser. Both tubs will use 30 per cent post-recycled plastics as Vitax looks to reduce the use of virgin plastic in its packaging.
The re-sealable tub, is weatherproof and recyclable.
Also new for 2021 will be SBK Tough Weedkiller in a one litre ready-to-use spray.
The only non-glyphosate weedkiller which will tackle tough woody weeds, the new larger size of easy-to-use spray removes the need to dilute the product before application.
SBK can be applied direct onto the woody weeds and will control brambles, docks, thistles and nettles.
To find out more visit: www.vitax.co.uk or email: info@vitax.co.uk
- Ends –