08 Jun 2022
NEW STAIN BLOCKING PRIMER AND WOOD PRESERVER JOINS PAINT COLLECTION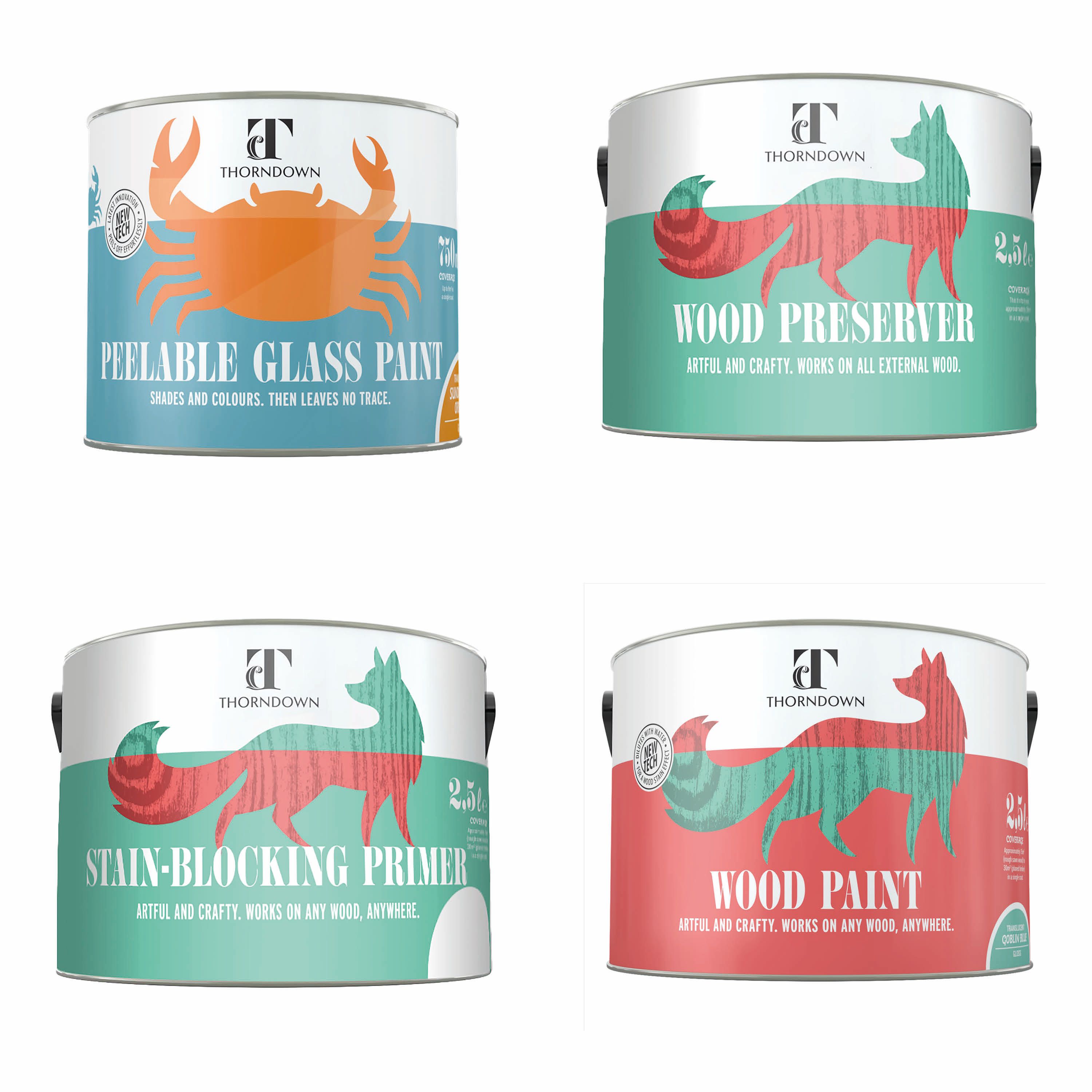 NEW water-based Stain Blocking Primer and Wood Preserver joins Thorndown's range
Thorndown add two new products to their paint collection. To compliment their high-performing Wood Paint they have added a Wood Preserver and Stain Blocking Primer, offering a full timber treatment package for home consumer, trade, industrial, wholesale, and dropship customers.
As with their wood paint, the wood preserver and stain blocking primer are both water-based, ready-to-use products, using the finest raw materials available. Coverage rates are also high with the stain blocking primer providing up to 12m2 per litre for planed surfaces and approximately 6m2 on rough sawn. In most instances only one coat is needed with a quick drying time of 1 hour in fine weather, and it boasts low odour and VOC.
Thorndown's Stain Blocking Primer is formulated to work on all softwood and hardwood including pressure-treated timber, Accoya, Iroko, plywood, MDF and hardboard. It blocks stubborn and persistent stains including water stains, marker pens, and seals porous surfaces with excellent blocking of bleeding knots and sap streaks. It also contains flash rust inhibitor to stop rust forming and fungicide film preservation to stop paint film degrading with mould.
For ease of use with all of Thorndown's 72 wood paint colours (and 1800 RAL Classic and Design colours) there is a choice of stain blocking primer in clear for translucent wood paint colours, UV Clear, and semi-opaque colours, white for whites, off-whites, creams and light colours, grey for all mid to darker tones, and a black.
Thorndown's Wood Preserver also has high coverage rates with a treatment rate of 180 to 220ml/m2, equalling approximately 2 coats on a 5.5m2 area per litre. Only 1 coat is required on rough sawn surfaces doubling the coverage rate. It is low in odour and VOC with a quick drying time of 1 hour in fine weather, and acts as a primer for top coats.
It protects all external softwood timber against brown rot and blue stain fungi, for use Class 2 and 3 cf. DS/EN335:2013, conforming to EN 113 after EN 84/EN 73 and EN 152.
Discover more about Thorndown's Wood Preserver and Stain Blocking Primer by contacting them on studio@thorndown.co.uk or visiting their website Thorndown.co.uk or see them at Glee on stand 7G37.