NEW Worm Farm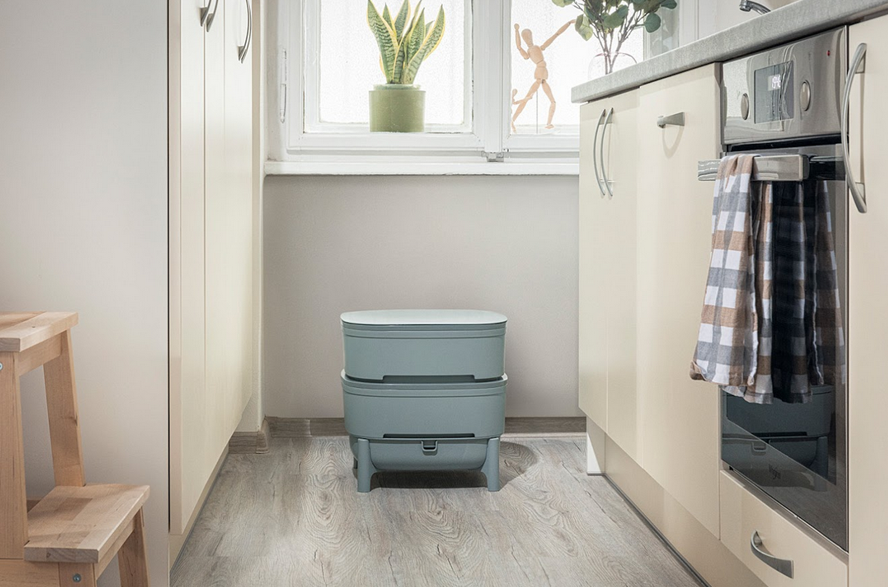 Plastia Worm Farm – NEW IN 2022
Are you willing to invite some hard-working earthworms into your home, but don't have much room? Thanks to its compact size, the Plastia Worm Farm will easily find a place in even the smallest kitchen. It uses California earthworms, which can process up to 250 g of plant-based waste every day. You'll find worm tea, an excellent liquid fertilizer for growing house plants, herbs and vegetables in the built-in bottom container in a mere three weeks after beginning the vermicomposting. In the months where the temperatures range from 5 to 25 ˚C, you can also move the worm farm to the shade on a covered balcony.
When developing the Worm Farm, Plastia used all its previous experience and developed its idea for environmental friendliness to the last detail. The grey version of the worm farm is made of 100% recycled material. The well thought-out packaging design saves room during storage and transportation. The product packaging made of recycled paper and printing from ecological colours will be useful when putting the worm farm together. The basic instructions are printed on the inside of the box, while the remaining information is only in electronic format accessed with a QR code.
* A natural characteristic of plastic products made 100% of recycled materials is a slight inconsistency in colour. Thus, parts of the product may have a slightly different colour. Small visual imperfections such as coloured dots or glossy smudges can also appear, but do not affect the product functionality.