22 Jun 2022
Peat Free Organic Compost launched in 2022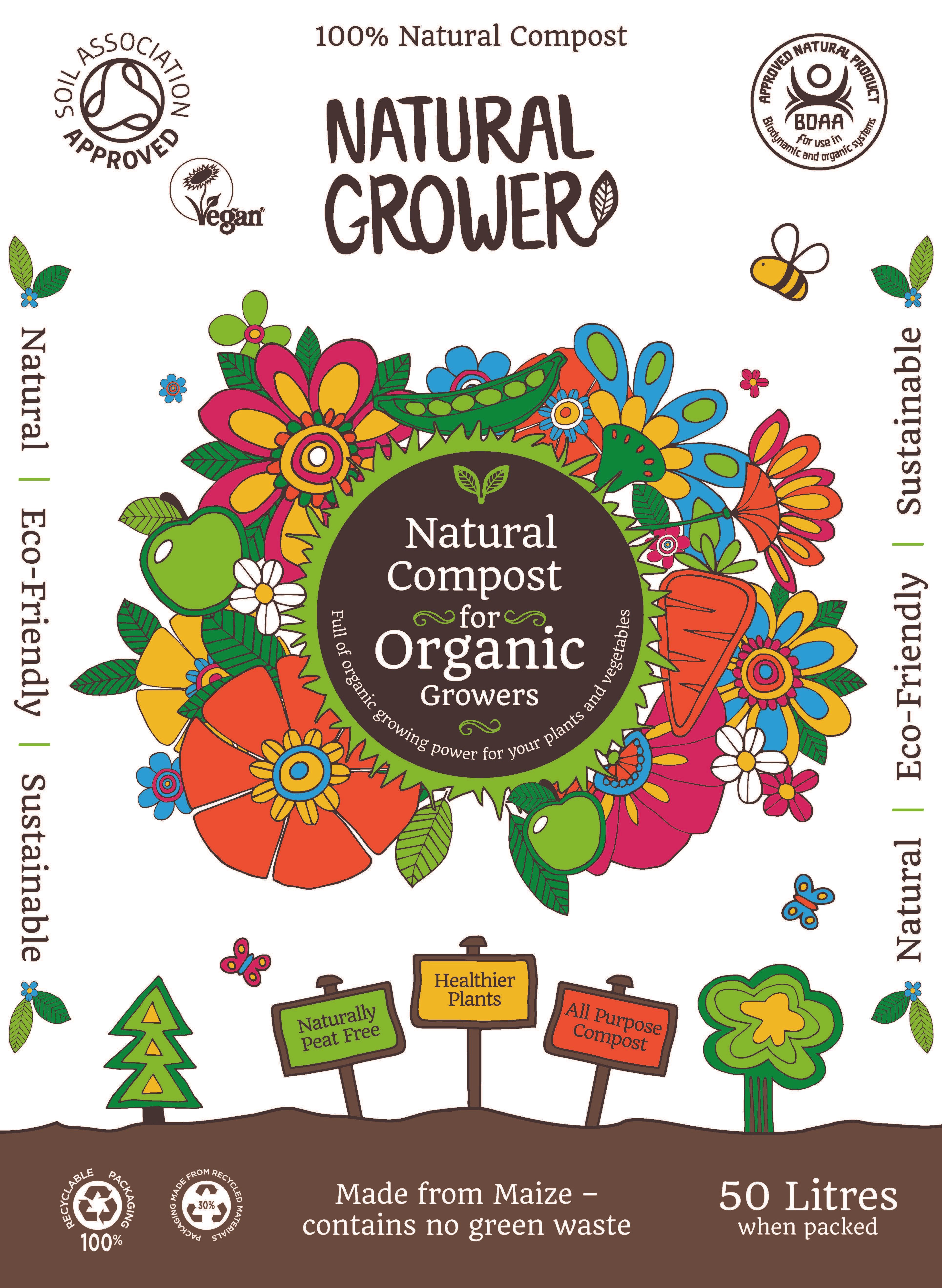 Our Natural Compost for Organic Growers is:
100% Certified Organic
100% Certified BioDynamic
100% Peat Free
100% Chemical Free
100% Green Waste Free
100% Traceable
100% Certified Vegan
Certified Organic by the Soil Association, BioDynamic by the BioDynamic Association and certified Vegan by the Vegan Society, our multi-purpose compost gives you all the guarantees you need for a fully traceable, 100% sustainable product. Made using our unique plant feed, our peat-free blend offers you the organic alternative to peat-based and green-waste growing media.
Containing our fabulous plant feed, the compost provides all the balanced nutrients and trace elements that plants need to thrive. With all its wonderful moisture retaining and aerating properties, watering requirements during the hot summer months will be reduced and when added to your vegetable or flower beds the compost will improve the long term structure and organic matter content of your soil.
Suitable for outdoor and indoor plants, our all purpose compost can be used for container and pot grown plants, as well as in vegetable beds and flower beds.
Rich in all the nitrogen, phosphorous, potassium and trace elements your plants need, you will have strong roots, healthy green foliage and repeat flowering, along with increased resistance to disease. Top up the nutrients with our liquid feed throughout the year, and you will have the best yields and blooms ever!