Pit Boss Announces Partnership with Footballer Anthony Modeste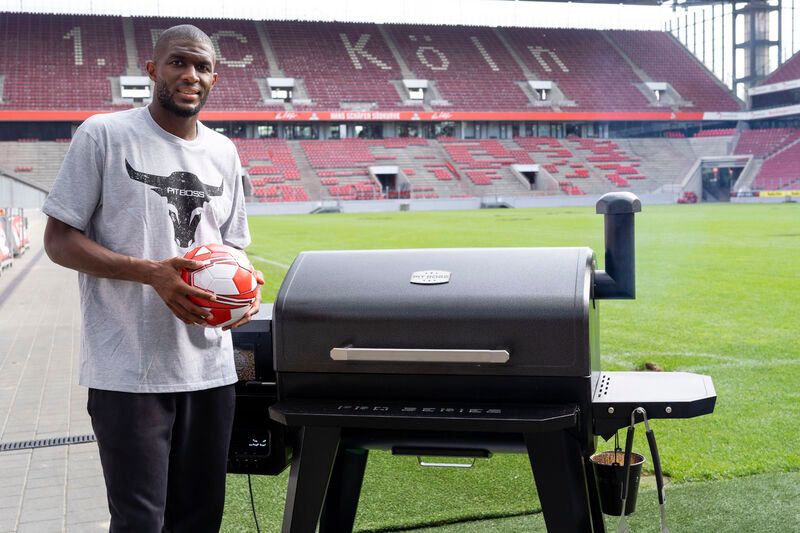 Pit Boss Announces Partnership with Footballer Anthony Modeste
PHOENIX, AZ – Pit Boss is proud to announce a partnership agreement with French footballer Anthony Modeste.
As part of the agreement, Modeste will serve as an official ambassador for the Pit Boss brand.
"We are thrilled to welcome Anthony to the Pit Boss team," said Dansons President Jeff Thiessen. "It's a blessing to have an athlete of his caliber on board to represent our brand internationally."
Modeste, nicknamed "The Heather King," is a professional soccer player, playing forward for the FC Koln team.
His decades long career includes representing the France U21 national team, qualifying for the Europe League in 2016-17, and winning the German 2nd division during the 2018-19 season.
"Healthy eating is essential to my career as a professional athlete," Modeste said. "So, I'm pleased to partner with Pit Boss, which takes the work out of creating healthy meals. I'm also excited for the opportunity to team up with a brand that shares my family values, and I can't wait to get started!"
About Pit Boss
Pit Boss® Grills, a subsidiary of Dansons Inc., is a leading manufacturer of technologically innovative, value-engineered products.
Within the Pit Boss brand exists a full line of wood pellet, gas, charcoal, and combination-fueled grills, barbecues, smokers, and portable grills. Pit Boss is blessed to be one of the fastest growing brands in the grilling industry and takes pride in its best-in-class value proposition, crafting grills that are Bigger, Hotter, Heavier® than the competition.
For more information, please visit us online at PitBoss-Grills.com or via social media on Facebook, Twitter, Instagram, Pinterest, and YouTube.