10 Sep 2020
Polycart plastic trolley trial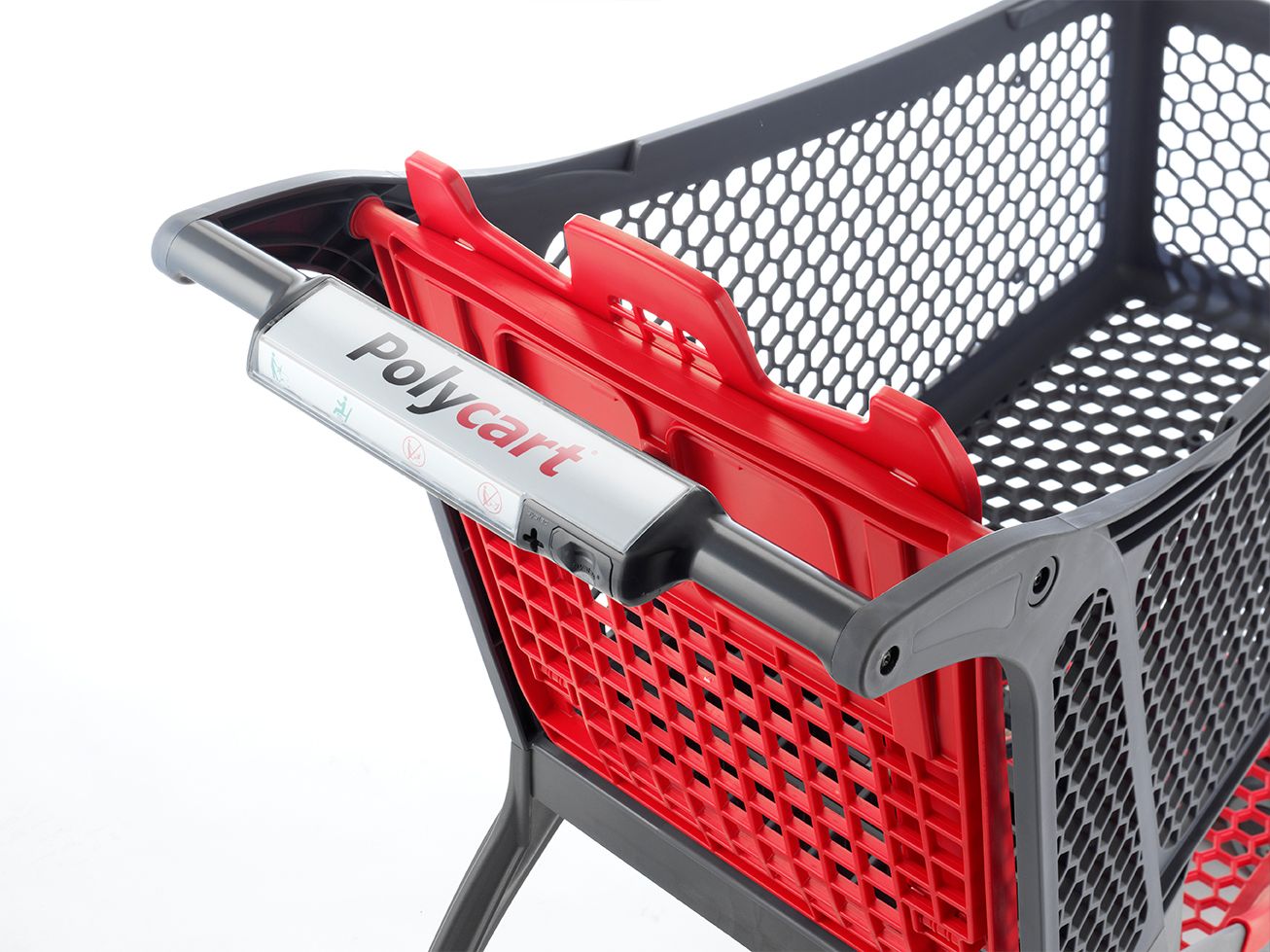 GLEE 2019 proved popular for Polycart Trolleys...
The first time we intorduced our plastic trolleys was GLEE 2019, they were very popular...
One garden centre that we visited after they purchased some Polycart trolleys was Perrywood, who firstly trialed the trolleys. Perrywood carpark is on a hill therefore they needed trolleys with braked wheels. Firstly, they tried fixed front wheels and braked back wheels (on the F150) which seemed to work perfectly but they found once a few had been nested together it was impossible to steer them. It was important they had braked wheels because of their carpark so we tried another option on the front wheels, we then sent our engineers out to change the front wheels to swivel which then worked perfectly. After being customised the trolleys are now well used and loved by staff and customers.
Other garden centres have trialed the traditional flatbed style F150 trolley and have found this useful for both inside and outside the store as it works well on different surfaces. The two tiers allow for plants to be separated from items such as compost, so they do not get damaged. The smallest trolley (B75) has been very popular, due to its size it can fit well inside garden centres gift sections etc. The high handle has been popular with the older customers as it is more comfortable to push around the store. It has smooth quiet wheels which allows it to glide around the store without causing disruption and adds to the ease of use. The third trolley that has been recently trialed is the P100, which is bigger than the previously mentioned B75, this trolley has been used in slightly bigger garden centres that do not have tight aisles. This trolley has been used inside and outside of stores as it is perfect for plans and gifts.
If you have specific requirements and/or are interested in our plastic trolleys you are welcome to trial some to see how perfect they'd be in your store. We understand they are a new concept and often people need to trial them in order to appreciate how great they are!