01 May 2022
Sustainable and peat-free growing with CoirProducts.co.uk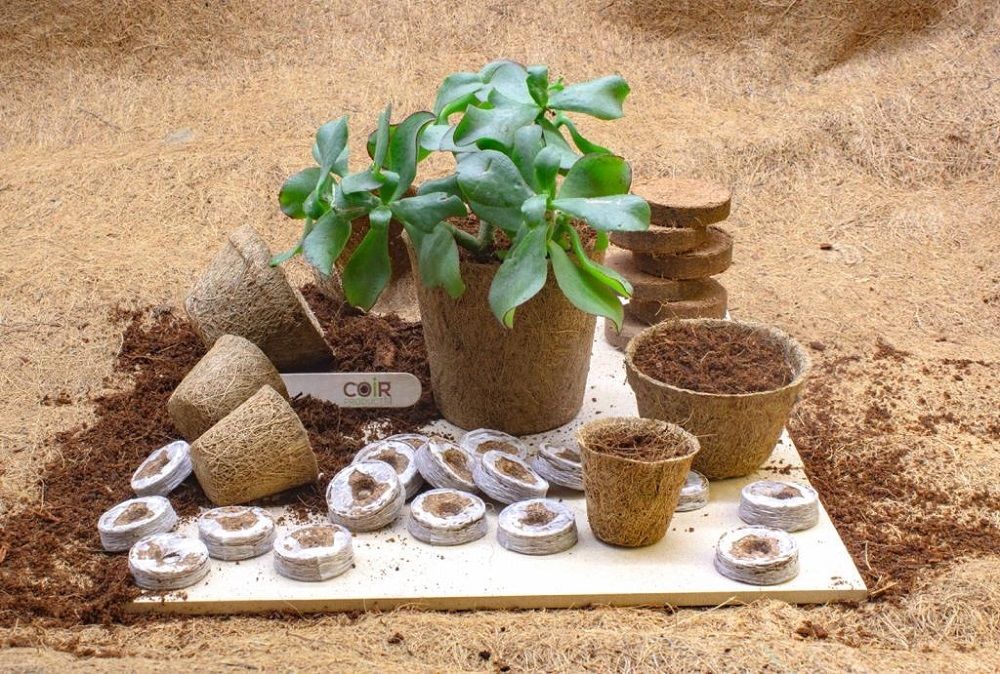 CoirProducts.co.uk (of Salike Limited) provides a diverse range of natural and biodegradable coir-based products for all types of growers and gardeners. Free of peat-moss, our coir products are ethically produced and sourced, without the use of chemicals, and with minimal harm on the environment. We cater to the gardening community both through our online shop (www.coirproducts.co.uk/shop) as well as by supplying in bulk to other retails and wholesalers.
A sustainable waste product of the coconut industry, our coir products are ideal for growing a variety of plants and crops. Providing over 155 product varieties, our sustainable range includes coir potting mixes (blocks, bricks, and bags in varied sizes), coir pots (in sizes ranging from 5cm to 76cm), and coircoins (in four distinct sizes), as well as a range of mulch mats, special mix growbags, grow poles, and grow cubes, among others.
As the first UK-based company to offer such a wide, innovative, and diverse range of coir products under one platform, in another first to the market, we have introduced a unique range of coir bundles. With over 30 bundles to choose from, our carefully curated range combines some of our most popular sustainable coir products. Our specially discounted bundles are suitable for seasoned growers and for those just starting out, as well as for indoor and outdoor gardening, and gardening with children. In addition, with our continued commitment to innovate and expand our range of products, we will introduce 48 product varieties to the gardening community this year.
Coir products are made with the natural fibrous material extracted from the husk of the coconut. The natural properties of coir means that our products have high water holding capacity as well as good aeration and excellent drainage. Such characteristics enable plants to grow strong and healthy root systems, benefitting overall plant growth.
Having been in the industry since 2006, we come with a wealth of knowledge and experience. All our products are manufactured to meet the highest industry standards. We are directly involved in the manufacturing process, through our partner factories, which means, we know exactly how our products are produced and our raw material is sourced. We closely monitor all stages of our operations, through our teams on the ground, ensuring that ethical business practices are followed throughout. As a purpose-driven company, every decision we make is done so with the utmost concern and care for people and the environment.
With the UK government banning the sale of peat in horticulture, given its harmful impacts on the environment, and renewed interest in coir as an alternative, we are committed to adopting more environmentally-conscious practices throughout our operations. There is no unnecessary plastic in our packaging. We continue to communicate with our customers honestly, fairly, and openly, providing competitive pricing and bringing to the gardening community a distinct range of coir products and bundles. We also accomodate private labelling if reuiqred based on quantity.
For more information: www.coirproducts.co.uk
Our online shop: www.coirproducts.co.uk/shop Contact us: hello@coirproducts.co.uk