10 Apr 2022
THE BASTARD: the trend of ceramic barbecuing blows over from the Netherlands!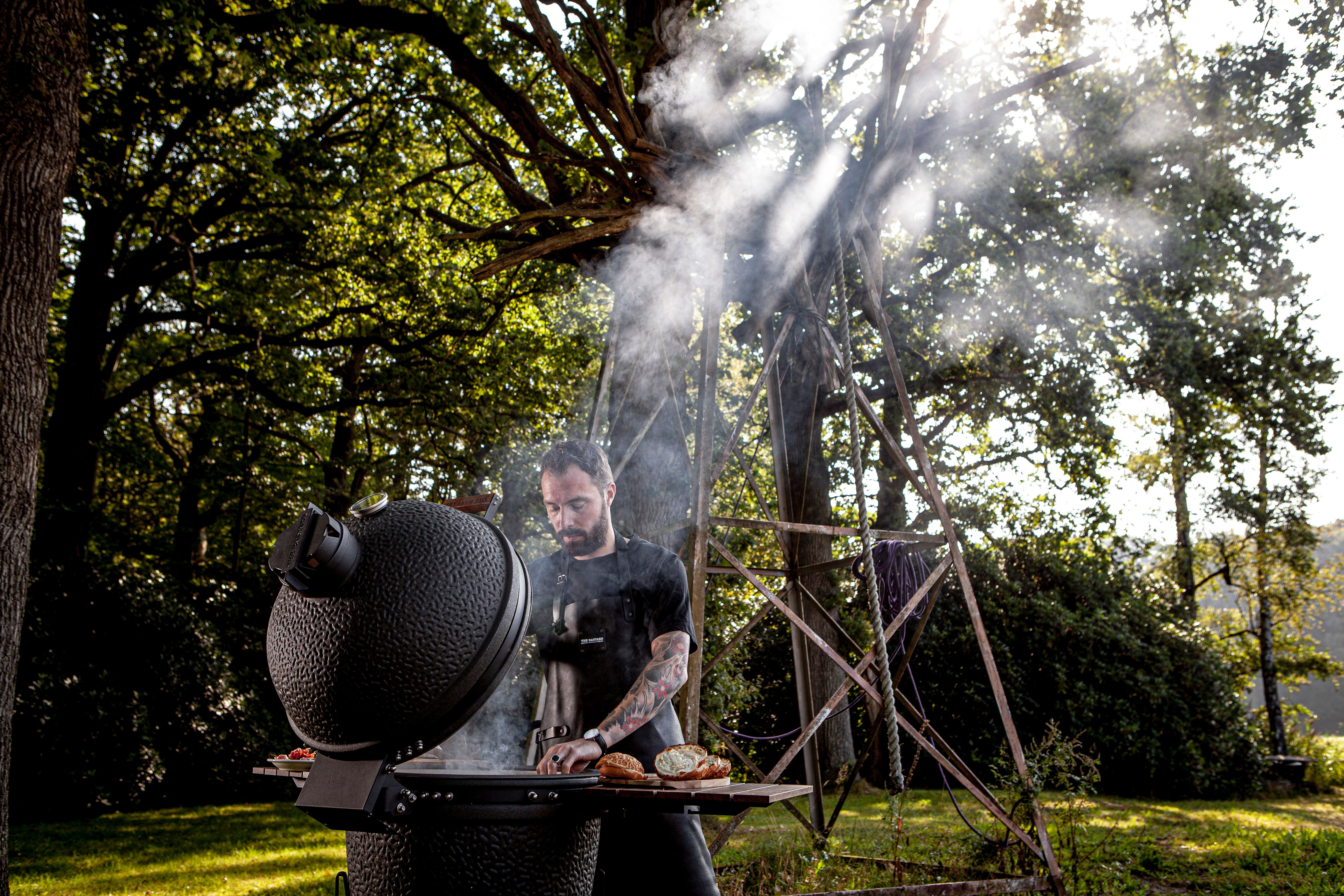 Character.Is.All.
Born out of a love for authentic tastes and Dutch Design, The Bastard has been offering an age-old cooking method perfected in the Netherlands since 2013. In the garden, on the balcony or on the edge of a pool house, this ceramic barbecue, in glossy black (Classic) or matt black (Urban) seduces with its strong temperament, robust design and assertive character!
Only the very best materials are used and this makes The Bastard the most versatile and efficient charcoal barbecue of the moment. Thanks to the perfectly insulating cordierite ceramic, stable cooking temperatures between 50 and 350° can be quickly reached. Lifelong guarantee and security in use complete the picture. The stainless steel grid of unparalleled thickness ensures cooking that is as delicious as healthy.
THE BASTARD: CHARACTER.IS.ALL
The Bastard is here to change our lives. Recently introduced in Belgium, this unusual kamado will shake up our outdoor cooking habits. Thanks to this new companion, with a heart of coal, there are no more limits to our culinary creativity. Grilling, smoking, simmering and cooking; with The Bastard, you can do it all. Equipped with multiple accessories, this kamado allows you to create fantastic, delicious meals in an instant. The Bastard is a trusted mate that loves to surprise!
AN EXTREME TASTE EXPERIENCE
Sea bream, burgers, paella, pizza, rotisserie chicken, without forgetting the indisputable beef rib or chocolate fondant, The Bastard let you experiment with all preparation and cooking techniques. Whether you are an amateur, a passionate cook or a chef in a top restaurant, the kamado awakens the talent of all food lovers. Its shape reveals the flavour and taste of food in an incomparable way. Slow cooking, low temperature cooking or cooking over a hot fire, the possibilities are endless. For the ultimate luxury, The Bastard offers a range of the best smoking woods and charcoals (oak, cedar, cherry or marabu) that give a smoky, woody or sweet taste.
About THE BASTARD
The Bastard is a Dutch brand that is specialized in outdoor cooking since 2013 and is the domestic market leader in several categories by 2021. The Bastard is part of the www.fyrongroup.com since 2021.
Visit www.thebastard.com for more information.