15 Sep 2020
Vitax champions linked sales through merchandising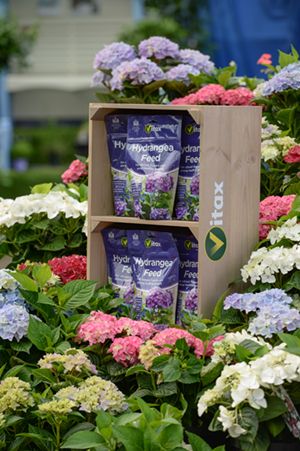 Vitax continues to invest in eye-catching point of sale material and product packaging that's designed to disrupt traditional product designs, to help garden centres and nurseries maximise linked sale opportunities.
Following the launch of its specialist feed range in 2016 and its award-winning weatherproof, re-sealable pouches, Vitax has been working with its customers to make plant and product purchasing decisions easier through its bespoke point of sale material and merchandise.
Through providing products that can be displayed both in and outdoors, right next to the plant, it enables visitors to purchase the right feed or fertiliser - driving the linked sale.
The specialist feeds have gone from strength-to-strength since their launch. Comprising of nine products, it includes Acer Feed, Clematis Feed, Olive Tree, Buxus Feed and Rose Food.
To find out more visit: www.vitax.co.uk or email: info@vitax.co.uk
- Ends -