15 Sep 2020
Vitax to keep pests under control with new products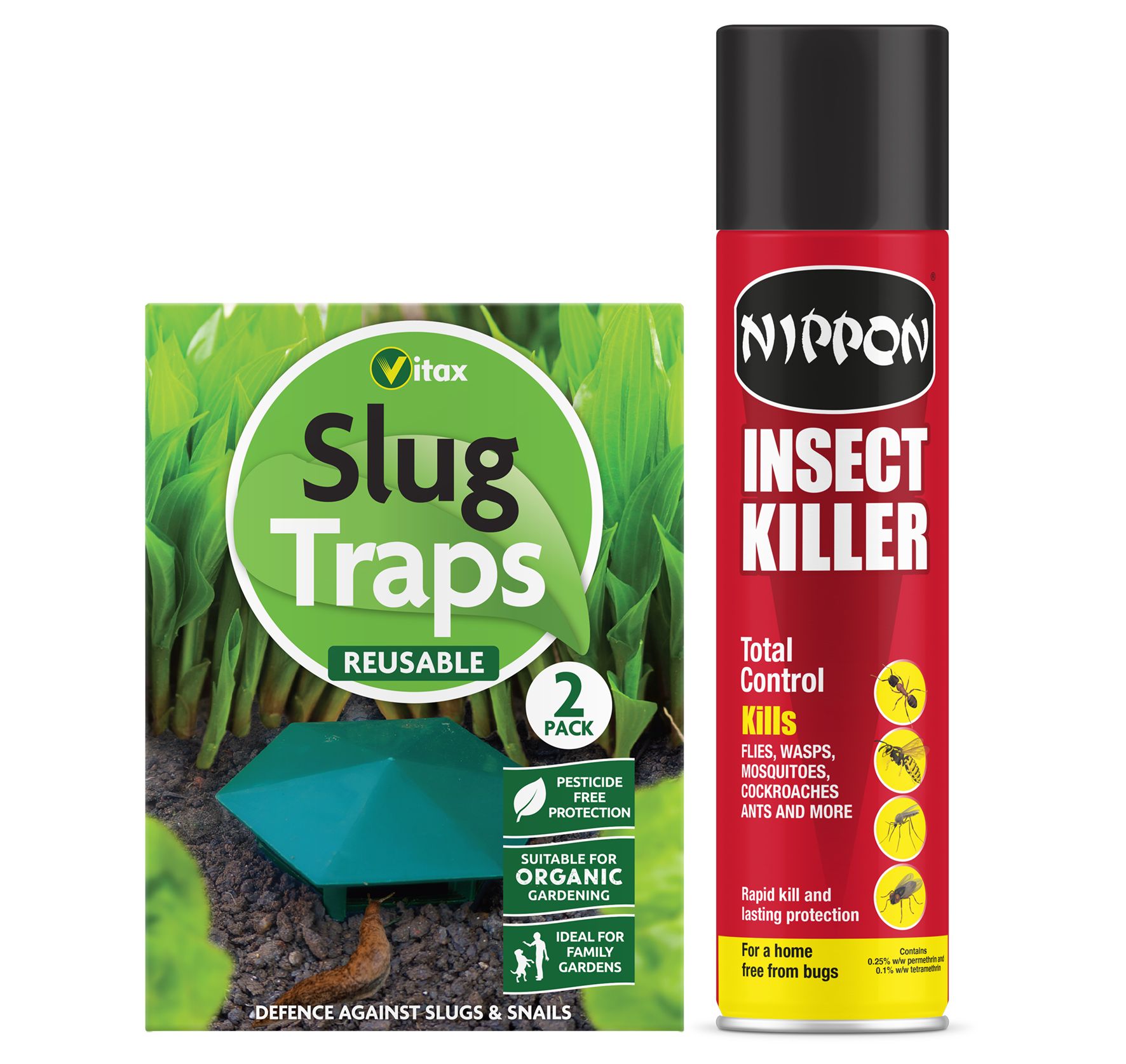 Vitax has added two new products to its existing pest control ranges for the 2021 season to provide customers with new solutions to their pest problems.
Households looking for a multi-functional insect spray which will keep both flying and crawling pests in check, will now be able to manage infestations with Nippon Insect Killer.
Part of the trusted, market-leading Nippon range, the new aerosol spray has been developed in response to the need for a 'one-stop' pest controller that will control ants, wasps, mosquitoes and flies and result in a bug-free home.
Kills on contact, it is ideal for use in and outside the home.
Joining Nippon Insect Killer in keeping pests under control is Vitax Slug Traps.
Slugs can cause havoc in a garden as they munch on flowers and crops, but Vitax Slug Traps are ideal to keep the slugs away and a perfect solution to a growing garden pest problem.
Ideal for organic gardening, the traps are simple-to-use, easy-to-set and reusable. Available in a pack of two, they are placed in the ground to protect gardens without the need to use a pesticide.
Nippon Insect Killer, features at a glance:
'One-stop', multi-functional pest control
Controls crawling and flying pests including wasps, ants, mosquitoes and flies
Ideal for use in and outside of the home.
Vitax Slug Traps, features at a glance:
Contains two, easy-to-set, reusable traps
Ideal for organic gardening and use around children and pets
Simple, effective and discreet.
To find out more visit: www.vitax.co.uk or email: info@vitax.co.uk
- Ends –