Want to reduce your carbon footprint and improve plant health ?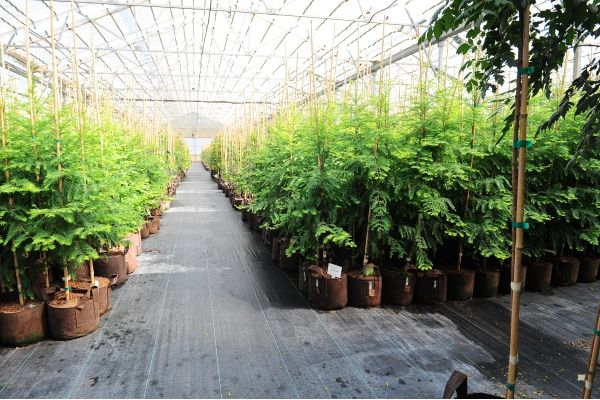 The world's number one fabric pot
IKON Horticulture
sales@ikon-international.com
01925 822503
---
June 2022
Want to reduce your carbon footprint and improve plant health ? Talk to us at GLEE 2022
Eco-Friendly & Sustainable plant containers
Recycled materials
Reduced storage space requirements
Reduced transport costs
Great for online retailers
Improved plant performance
Reduced labour costs
Root Pouch is a family-run business which recycles discarded plastic water bottles into a versatile geo-textile material, from which they manufacture their unique fabric pots.
Root Pouch is the only company who manufacture their own fabrics as well as their containers completely in-house. Their fabrics are all BPA free and UV resistant, made 100% from recycled materials and manufactured in a safe and clean environment. Root Pouch fabric planting containers keep plants healthy by letting excess water drain and by allowing the root system to breathe and grow.
By working with commercial growers and producers from across the world for more than ten years Root Pouch have developed unique fabric blends with different densities and weaves to suit specific growing requirements; from thin-walled fabrics for delicate young plants in grow rooms, natural fibre blends for in-ground growing, intermediate blended fabrics for outdoor general use to very dense heavy breathable fabrics for specimen landscape trees.
Head over to stand 7D53 at GLEE 2022 for more information or to discuss the possibility of a trial.