23 Apr 2022
Why Choose Wildlife and Birdcare?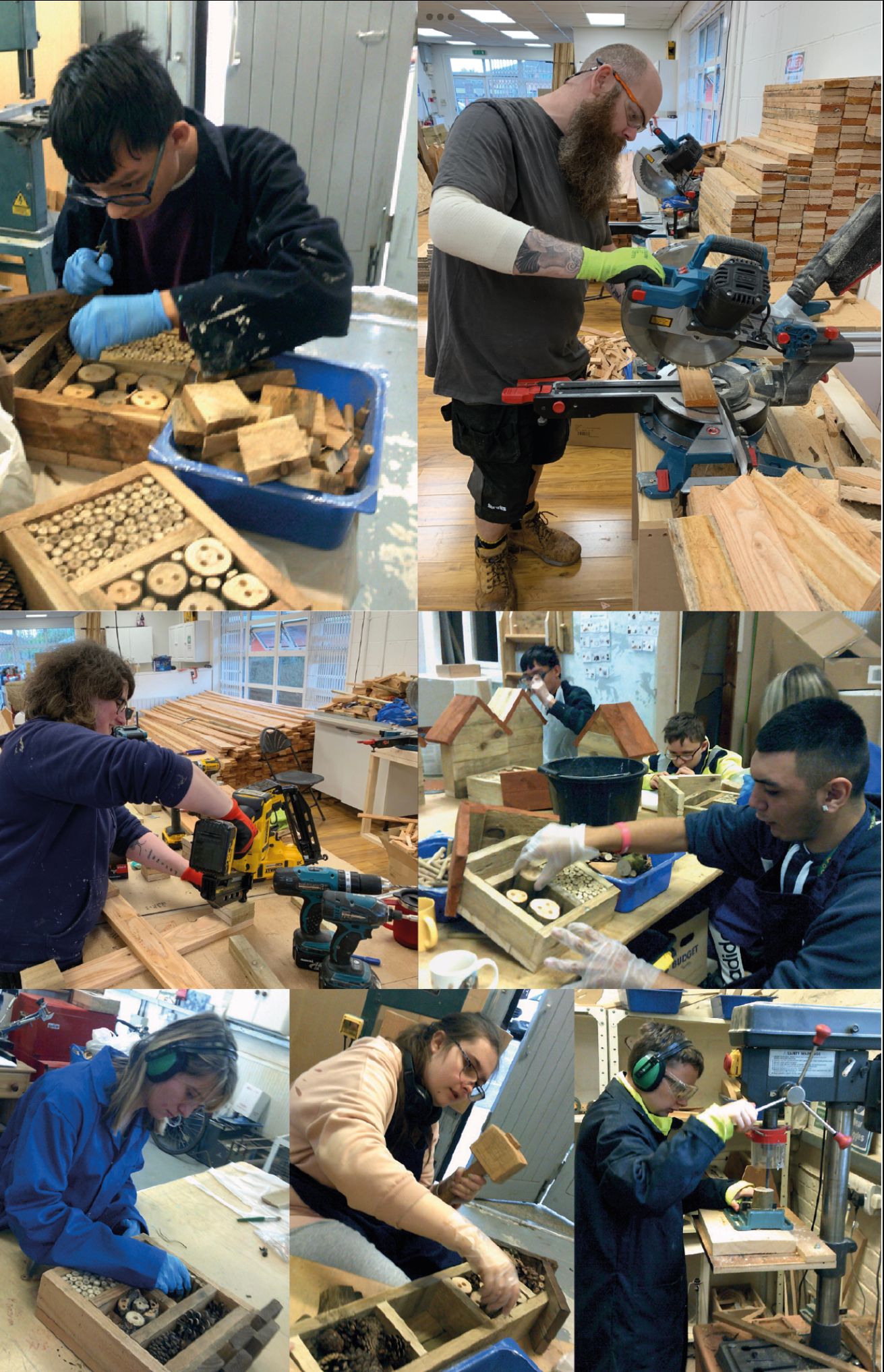 Wildlife and Birdcare (CIC) is unique in its approach to providing work opportunities and employment for people with learning disabilities and those with diverse needs. Working in partnership with other stakeholders we take our passion and love for nature and extend that passion, to people. We recognise that some people need a nurturing environment in which to excel. For those who have skills and interest in our range of production areas, will be supported to develop and enhance their work skills ultimately paving the way into supported paid employment.
We started out in 2019 as a small family business, which has grown to a large recognised UK Manufacturing company, based in Trentham, Stoke-On-Trent. Our family includes a mix of skilled joiners and young adults with learning disabilities, who are all wildlife lovers building your garden friends a home.
I am Sammy, Managing Director, I am autistic myself and know only too well the challenges that life presents for just being different! Which is why I am helping young adults who struggle to obtain their first foot on their working ladder with my programme I call "WOW" - World of Work. This year Wildlife and Birdcare will become a Community Interest Company (C.I.C), working totally not for profit.
We are on the move to our new rural location. A safe nurtured gated small holding which will house our team of 5 carpenters and a mix of my skilled production workforce and young adults. Our small holding will also house our showroom, farm & craft shop, tearoom, memorial and chill out zone and wildlife nature gardens as well as growing tunnels and greenhouses for our seed ball manufacturing.
On site we will teach joinery, woodcraft, papercrafts, gardening and horticulture in a fully working environment. Some of our young adults with diverse needs will join us on various days throughout the week and work alongside one of our skilled workforce, here many skills can be taught. Hand eye coordination, communication skills and team building. Every Monday our teams of young adults will go off foraging to collect twigs, logs and pine cones to fill our insect and bug houses. Then as a team they make up all our houses ready for shipping.
We make many wooden products now in our joinery workshops including all wooden wildlife products, Nesting boxes, Fence Feeders, Free Standing Feeders, Squirrel Feeders, Insect Houses and Giant bug hotels for woodlands and parks.
We make everything to order. When you buy from Wildlife and Birdcare you are helping us to save the bees, hedgehogs and other wildlife, nature and insect species that are at risk. You are also helping us to extend our contracts, paving the way to more employment opportunities for our young adults with learning disabilties and diverse needs. We work with wildlife trusts, charities, bio-chemists, nature reserves, woodlands, parks and retailers who want to make a different to the ecological declines, stop the use of chemicals and keep nature alive and thriving in all areas of wildlife, birds and insects.
Our other speciality is we MAKE SEED BALLS to keep the garden food chains alive and enhance wildlife to your home and community gardens. We make a massive variety of these now. Lots of NEW ones lauching at this years show.