17 May 2023
Acana Moth Step 1,2,3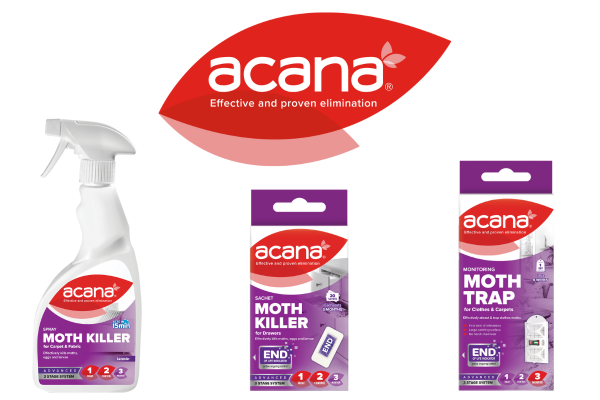 Moths are the only pest that the UK suffers from all year round. Because moths derive their nourishment from clothing, they can be seen to be a serious pest.
Eliminate them with Acana's Advanced 1, 2, 3 System!
Make sure that you stock up to drive sales in this growing category.
Step 1- Response. Instant treatment when moths are first spotted. For clothes, carpet and fabrics.
Step 2- Elimination.Control with highly effective protection. Dedicated treatments for all solutions.
Step 3- Monitor. If moths remain, use the Acana monitor!
Categories
Hardware
Pest Control
Homewares (furniture, utensils, and objects for domestic use)
Cleaning products
DIY accessories
DIY