Bloomin Amazing™ Soil Enricher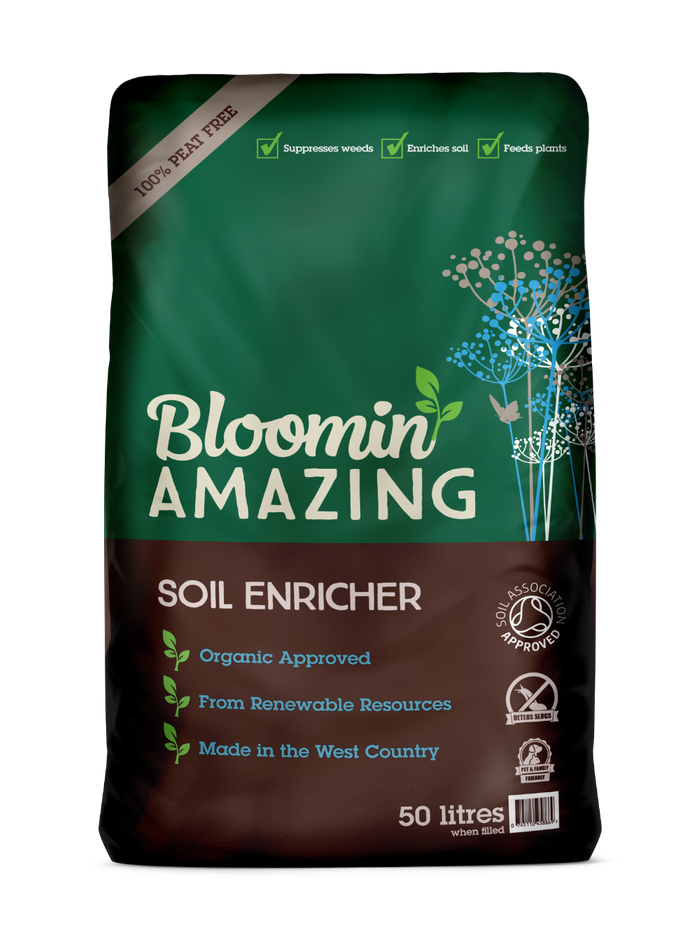 50 litre of organic approved peat free sustainble Soil Enricher
Forms a protective mulch to keep weeds down
High in organic matter to enrich your soil
Balanced NPK and essential micro nutrients
Mix 50/50 with soil or MPC to plant any vegetables, salads, roses, shrubs, hedges and trees, except eracacious plants.
Similar properties to farmyard manure, but no smell and much lighter to use.
Worms love it and Slugs hate it!
Categories
Fertilizer
Growing Media
Composts
Grow Your Own