Botancial Watercolours through the seasons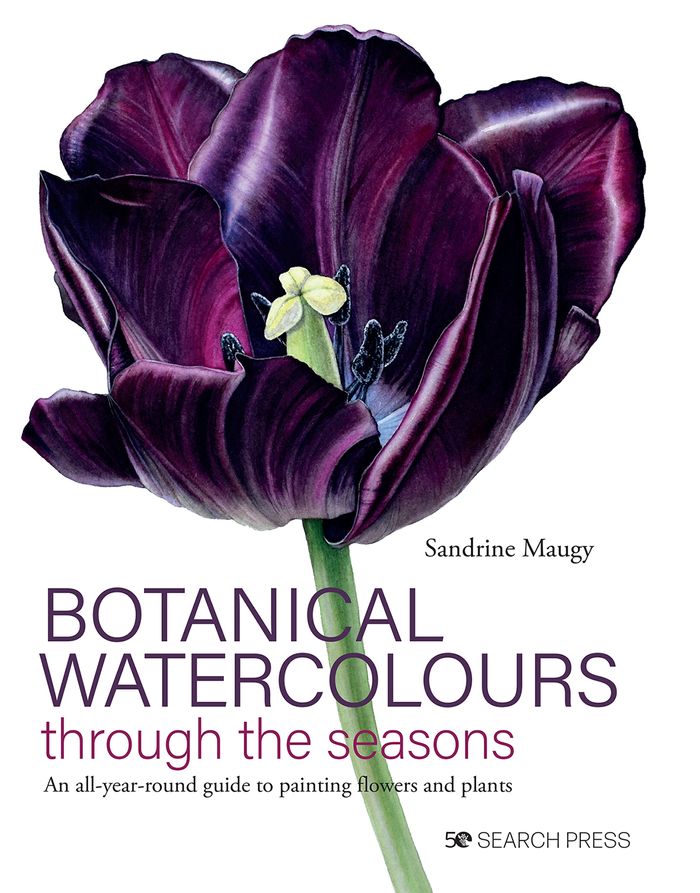 This stunning book follows the rhythm of nature through the year.
Botanical Watercolours through the Seasons begins with a detailed introduction to Sandrine's ethically-sourced materials and tools, her workspace and an exploration of the key techniques employed in painting botanical watercolours. Sandrine explains colour theory in relation to botanical subjects, as well as colour bias and the key to creating realistic shadows without resorting to an unnatural 'grey'.
The four main chapters focus on a particular season and contains techniques for painting its plants: for example, papery bulbs in spring and jewel-like berries in winter, along with examples of the author's stunning botanical artwork. Each chapter includes three step-by-step tutorials: the first for relative beginners; the second for artists of intermediate level and the third for more experienced artist. Subjects range from bold spring daffodils, delicate summer sweet peas, through to whimsical autumn ginkgo biloba leaves, and finishing with a striking holly star composition to close the winter chapter.
Categories
Gifts
Games, Toys & Books
Home, Gift & Clothing