Garden Bar and Two Stool Set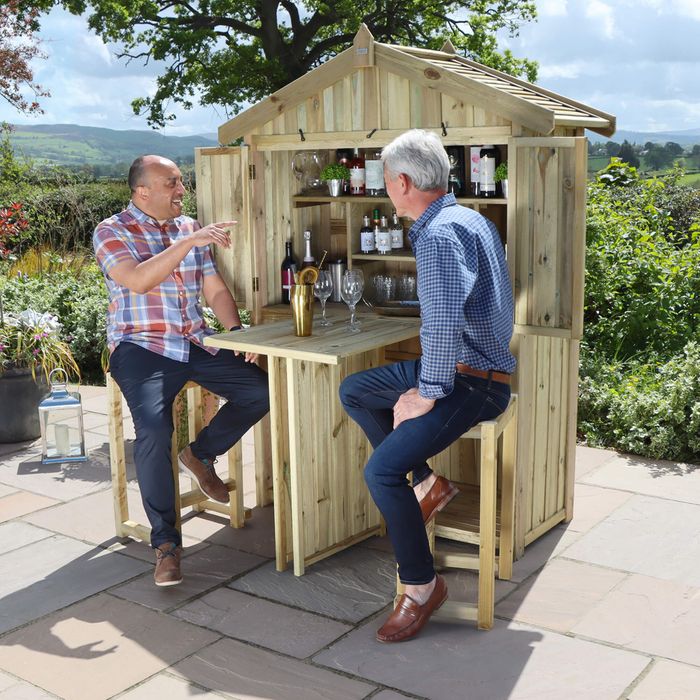 The new Garden bar, is quick and easy to set up by
simply opening the two main storage doors to make a
sturdy base for the fold-down counter which acts as a
bar. Opening the side panel hinged doors reveals a fully
fitted cabinet shelving ready to display a range of drinks
and glasses. Guests can sit comfortably at the bar by
removing the two sturdy stools which are conveniently
stored inside the base section.
Categories
Grow Your Own
Fencing
Garden Buildings & Structures
Garden Furniture
Outdoor Furniture & BBQs