Ecoal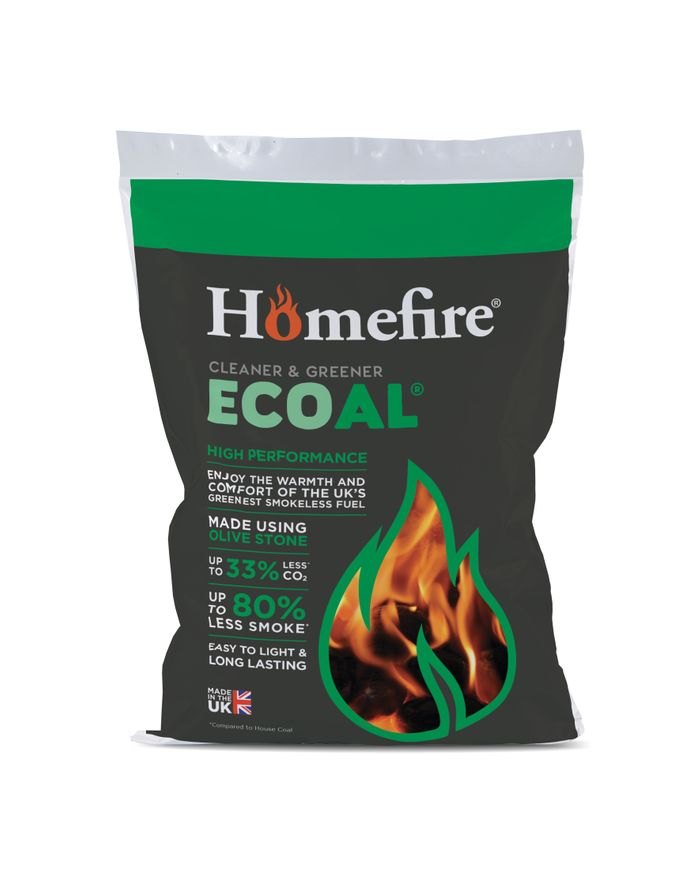 Homefire Ecoal produces less smoke, less C02 more heat and lasts longer than either coal or wood.
It's made using crushed olive stones, a natural waste product from olive oil production which are replenished every year without chopping down trees.
This smokeless eco fuel is easy to light and long lasting, and burns with an attractive flame.
Thanks to its high and sustained heat output, burning Ecoal can work out cheaper than burning house coal or kiln dried firewood, because whilst individual bags are more expensive, you use less for the same heat.
Burns with a naturally attractive flame
Made from up to 50% crushed olive stones
Burns longer so can work out cheaper than house coal and kiln dried logs
Emits up to 80% less smoke than house coal and 50% less than kiln dried logs
Burns up to 38% hotter than house coal
Emits up to 40% less carbon dioxide than house coal
Categories
Cooking & Dining
Outdoor Heaters