27 Jun 2022
Solar Powered Wifi Bird Box Camera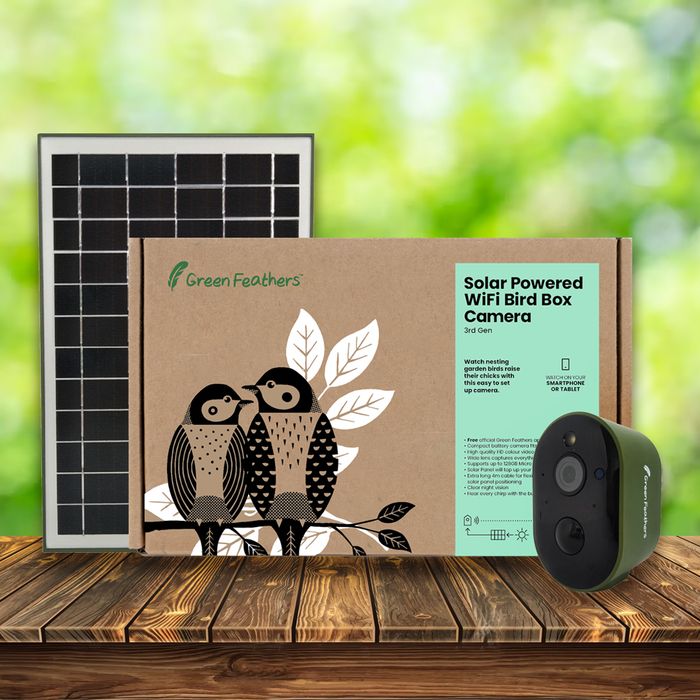 Our Solar Powered WiFi Camera is designed to use inside bird boxes or as a stand alone wildlife camera.
Using the latest in innovative wildlife camera technology, this camera allows you to watch wildlife wire-free.
At last the tech has caught up with the market desires for wire free. As long as you have a good signal strength at the location of your bird box and access to sunshine, this camera is one of our easiest to set up and enjoy. Coupled with a bird box with windows, these work perfectly day and night.