Living Roof Wheelie Bin Storage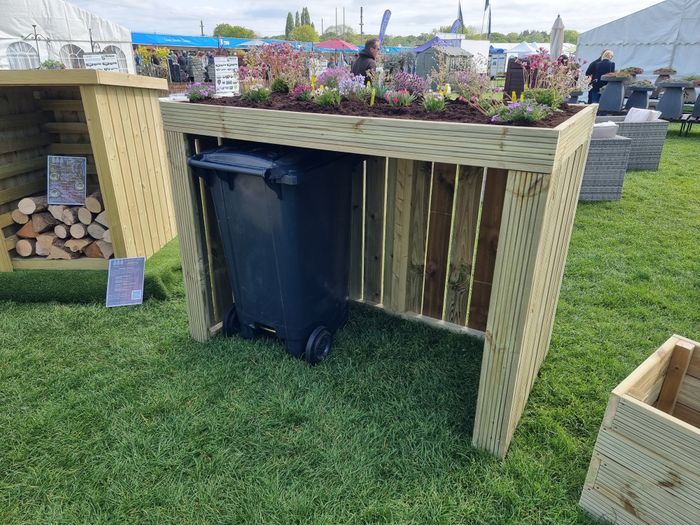 Amazing for any garden, this planter bin store adds colour and class to your garden.
Storage for Two Wheelie Bins (Between 120-240 litres)
External Dimensions: 1220 mm x 1630 mm x 850 mm (H x W x D)
Storage for Two 360 Litre Wheelie Bins
External Dimensions: 1300 mm x 1630 mm x 1100mm (H x W x D)
Wheelie Bin Store Planter Depth:
Our living roof wheelie bin storage unit has the same width and length (depth) as the model's external dimensions. However, the internal depth (height) of the planter differs, the planter itself is sloped to assist with drainage. At the front of the unit, it is 75mm deep, at the back it is 95mm deep. For advice on shallow-rooted plants that we recommend in your planter wheelie bin store, check out our helpful guide.
Categories
Pots & Planters
Gifts
Garden Features
Garden Decoration
Decorative pots and planters
Garden Care