Loyalty apps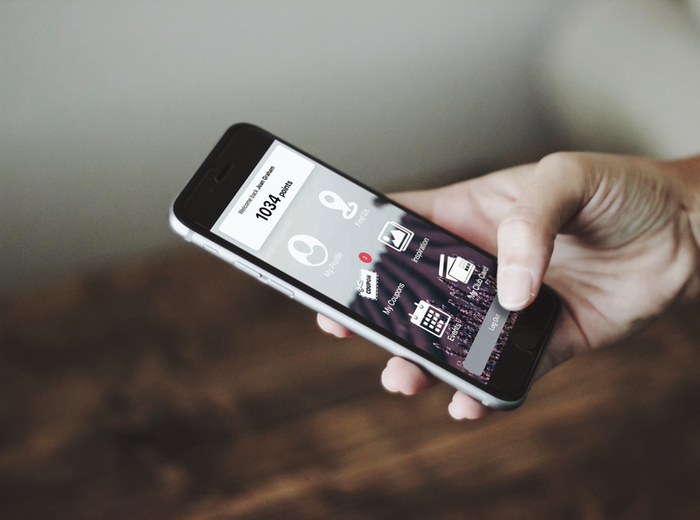 As a garden centre, you want to stay in touch with your customers at the moments it matters most to them. Having your own bespoke app allows you to do just that. Your app is the contact point for customers and gives them access to everything they need, any time of the day.
At Garden Connect, we don't believe your app should be a copy of your website. An app needs to fulfil a very specific role: to stay in touch with your most loyal customers. That's why we always link apps to existing loyalty schemes. We help you to enhance your communication with customers to offer a true omnichannel experience.
Loyalty marketing
Loyalty apps are becoming increasingly popular and are the perfect way to offer your customers a smooth experience: in-store and online. The loyalty apps we develop can include:
Digital vouchers
Personal messages
Push messages
Order status updates
Personal details
Points
A digital card
You don't need to send expensive vouchers by post, instead, you can send personal messages to your customers via the app. On top of that, customers who placed online or offline orders for delivery can receive status updates and push messages with updates. All data is fully integrated with your EPoS system.

Scan & Go
In partnership with Davidson Richards, Garden Connect developed a Scan & Go app. This allows your customers to self-scan while in-store:
Pay-on-mobile via credit card, Apple Pay or Google Pay
Pay-at-till
Real-time price info from Opsuite
Integrated with your loyalty program
Scan & Go offers a unique shopping experience and cuts down waiting times at your tills on busy weekends. Your customers will appreciate this for sure!
Transparency
At Garden Connect, we believe transparency is the starting point of a long-term relationship. That's why we always work with fixed quotes. During an introduction meeting, one of our experienced account managers will discuss your challenges, goals, and ambitions. Based on that, we can provide you with a proposal covering all your needs.
Our quotes always include webshop hosting, updates, and support. You'll never get an unexpected invoice from us.
Apart from building an app to serve your most loyal customers, we can also help you to develop a new website or webshop, improve your online marketing, extend your loyalty scheme and help you with plant data.
Categories
In-store Technology
Point of sale
Consultants
Software Solutions
EPoS
Retail Services & Shop fitting
Retail Experiences & Services