Garden Pizza Oven Table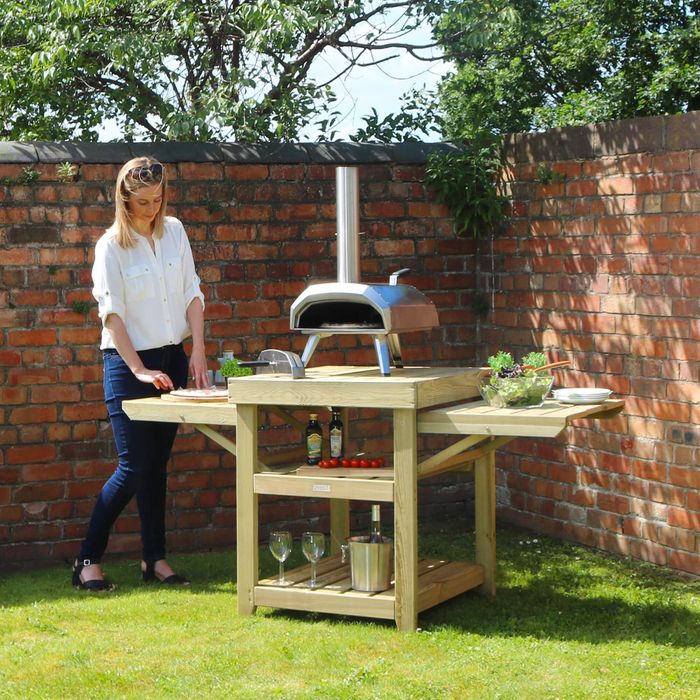 The new garden pizza oven table has been specifically designed with
outdoor cooking in mind. Providing 360-degree access for fuelling
the oven as well as for cooking and serving the pizzas. The main
central table top is designed to securely hold a pizza oven and fold-up sides for preparation and serving areas are attached. It has two
substantial shelves for drinks, refreshments, plates and everything
needed for outdoor entertaining in style.
Categories
Grow Your Own
Fencing
Garden Buildings & Structures
Garden Furniture
Outdoor Furniture & BBQs