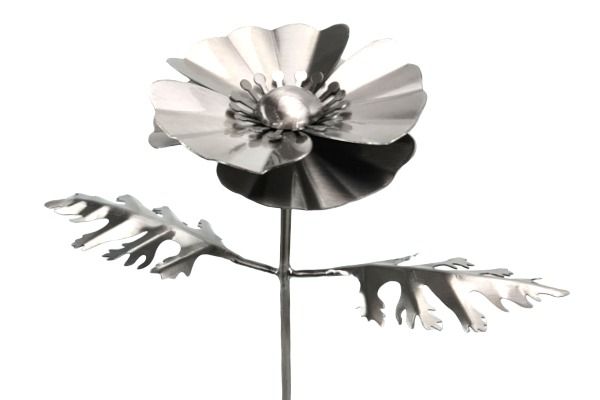 This stunning large handmade poppy is approximately 40cm tall and symbolises many different emotions...comfort and support, remembrance and bereavement, and will continue to for generations to come.

The metal has been polished and shaped by hand, prior to being given a coat of clear lacquer, to give these flowers a beautiful glossy finish.

Because these are handmade, they are all very individual and special flowers, and all end up with slightly different appearance because of how the flowers and leaves have been shaped.

This is a very striking addition to any flower bed or border, and would look gorgeous if displayed indoors.

As with mild steel, this will patina (rust) in time but it has had 3 coats of lacquer to slow the weathering process.
Categories
Landscaping & Garden Decoration